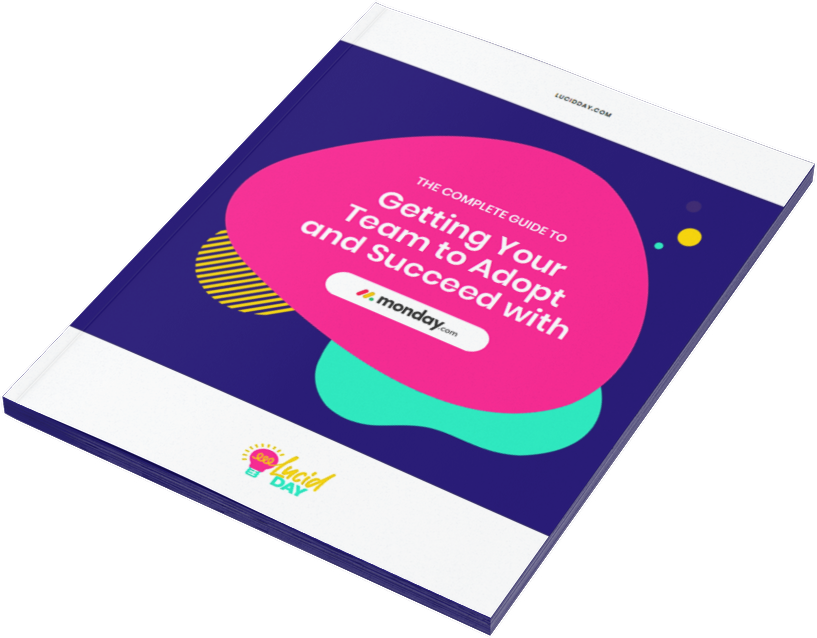 Get the most of your monday.com system with our monthly updates, tips, and tricks. What a great month…
Here are three quick tips for getting better results with your monday.com boards. While some of these might…
Running an accounting firm is more than doing taxes and bookkeeping for your clients. You also have sales, marketing, customer support and administrative teams and tasks. But practice management software is rigid and only serves one small part of your business.
monday.com understands. It's flexible, no-code software that can help everyone on your team manage their day-to-day work, workflows, and collaborate on larger projects. At Lucid Day we help you set up and use monday.com in a way that works best for you. You get everyone on the same page because they're on the same system. This means better visibility into what everyone on your team is doing,  and easier client communication! 
Freeing up that time means you can focus on growing your firm and, ultimately, having the most profitable and stress-free busy season you've ever had.
If you're a CPA or accounting firm, this tutorial can help you leverage monday.com to work for your business. 
Understand the basics of monday.com
Before we launch into the stuff that makes monday.com really helpful for CPAs, it's important to have an idea of how monday.com is structured. This article will give you an in-depth overview of the monday.com's structure. 
A quick breakdown of monday.com's organizational structure
Our highest level of organization is a workspace (think department or business function)
Within each workspace are folders to break down the organization even further
Within each folder are boards and dashboards that give us the information we need to work
Boards are usually specific to a workflow (like Bookkeeping) or a client. Within them, the information is broken down into what monday.com calls items. 
Just like Excel, the items are defined to the right by columns.
There's more to talk about with that, but that's a great start! Let's move on to the goods.
Your hub for monday.com's client management space
If you want to grow your business, you need software that can keep track of your new business and help you re-engage with your current business. monday.com is an excellent CRM (Client Relationship Management) solution, which is why we created a Client Management space as a part of our solution for accounting firms and CPAs. Here's how it works:
A New Client/Account Sales pipeline board helps you track your incoming and new leads as they go from leads to clients. It contains automations that notify you when to contact people and even can connect to your Engagement Letter/proposal software.
An Active Accounts board contains all your active accounts, including their contact information and relevant contacts. Once a lead pays, they automatically populate this board. You can use it for remarketing or re-engaging your current clients for future business. It is also the hub to connect accounts/clients to the Workflow boards.
An Account Contacts board contains all the contacts associated with your accounts and connects automatically when a lead becomes active.
A Sales Dashboard rolls all your sales information up into one place and shows reporting metrics in visually meaningful ways. This will allow you to keep track of your potential and active revenue and strategize your business development better.
For more ways to use monday.com as a CRM for your firm, check out:
How to get rid of CPA email back and forth once and for all by using monday.com
monday.com workflows: Faster, clearer internal communication
The majority of your staff will love these streamlined boards that allow you to assign work (either automatically or manually) and track it from start to finish. There are three types of boards in this space – one-off projects (such as tax returns), recurring projects (such as bookkeeping), and ad-hoc tasks. Here's more information on each type:

One-off projects (the Form 1040 and Form 1120 boards) help you track the steps your staff needs to complete to file a tax return. Using what monday.com calls "status labels," and automations that notify your staff when their portion of the project is ready, this board is a powerful and simple way to keep track of the mountain of returns you have to file during the busy season. 
Recurring projects (the Bookkeeping and Reconciliation boards) help you and your staff track weekly, monthly, quarterly, etc. recurring tasks for clients. This board "recycles" the date and pushes it forward to the next due date while also logging an audit trail of completed tasks (the Completed Recurring Tasks board) so that you always know where things are and what has been done or not done.
The Ad-hoc Tasks board gives you and your staff a place to put tasks for clients that come-up but don't live within a specific workflow. The system Lucid Day created can even track how many ad-hoc tasks a specific account/client has requested so you can stay on top of billing, plan better for the future, or suggest those clients engage with you in more business.
The All Client Portfolio dashboard gives you a bird's eye view of all of your clients across all of your workflows so you can discover bottlenecks, give updates to your clients and resolve any issues that your staff is having before they become problems.
The Staff Management dashboard gives you visibility into your staff's workload and progress on projects to ensure everyone is assigned enough work or that they don't have too much on their plate.
Boards: A new way to use monday.com to interact with your clients
To leverage the capabilities of monday.com, we recommend you use it to interact with your clients. It's time to do away with email back-and-forth, spending precious minutes having to fish through email to find information and having to track down clients to respond to you over and over again. 
Let monday.com do the work for you! This space is designed to give you the options that best suit your firm so your clients can interact with you via monday.com and give you back all of that time. Here are the ways you can do that:

The Client Template board is for your high-touch clients. You can keep track of their projects here for the whole year. You can even invite them as free users to this board and assign them things to do or see (don't worry, with monday.com's permissions they won't be able to see anything else but what you want them to!) 
The Client Document Request board allows you to request documents from clients (if they are free monday.com users on your system). This means that monday.com does the reminding (and not you) if they haven't submitted them yet, and it also notifies you when they have so you can review them. You or they can leave comments "in context" so no one has to fish through email anymore. Win!
The Document Uploads board is another option for your clients to upload things securely into monday.com but doesn't come with the automatic notifications that the above options have. That said, it might be just what you need, so we included it!
The Individual Client dashboard is a perfect visual to share with your clients so they know where their work is at and they can upload documents in one place. Like a client portal, it's a great value add for your client and a great marketing tool for you.
While there is much more you can do with monday.com, we believe our CPA Solution covers the most important workflows your firm needs to grow and have the best busy season yet.
Are you excited about monday.com, but need a little more help to get to where you want to go? That's why we're here. Lucid Day partners with you and your team to make sure that your boards are up, running, and optimized so that everyone can do their job better. Ready to start? We are too.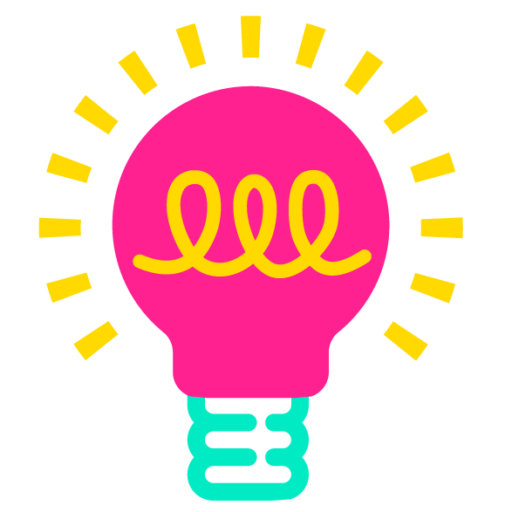 Have more monday.com questions?
We're here for you.
Lucid Day grew out of a passion for making work operations spark - for the individual, the team, and the business as a whole. We drive change in our customer's business by focusing on what will drive effective teamwork. We establish intuitive, simple, and robust workflows in monday.com within an effective structure to drive. And we believe monday.com can provide that unleashing energy.
As small and mid-sized business owners and loyalists, we've experienced first-hand the power of monday.com to revolutionize the way we do business and want other SMBs to experience it too. No matter the size of your organization or your budget, we will find a way to help you get all you can out of monday.com.