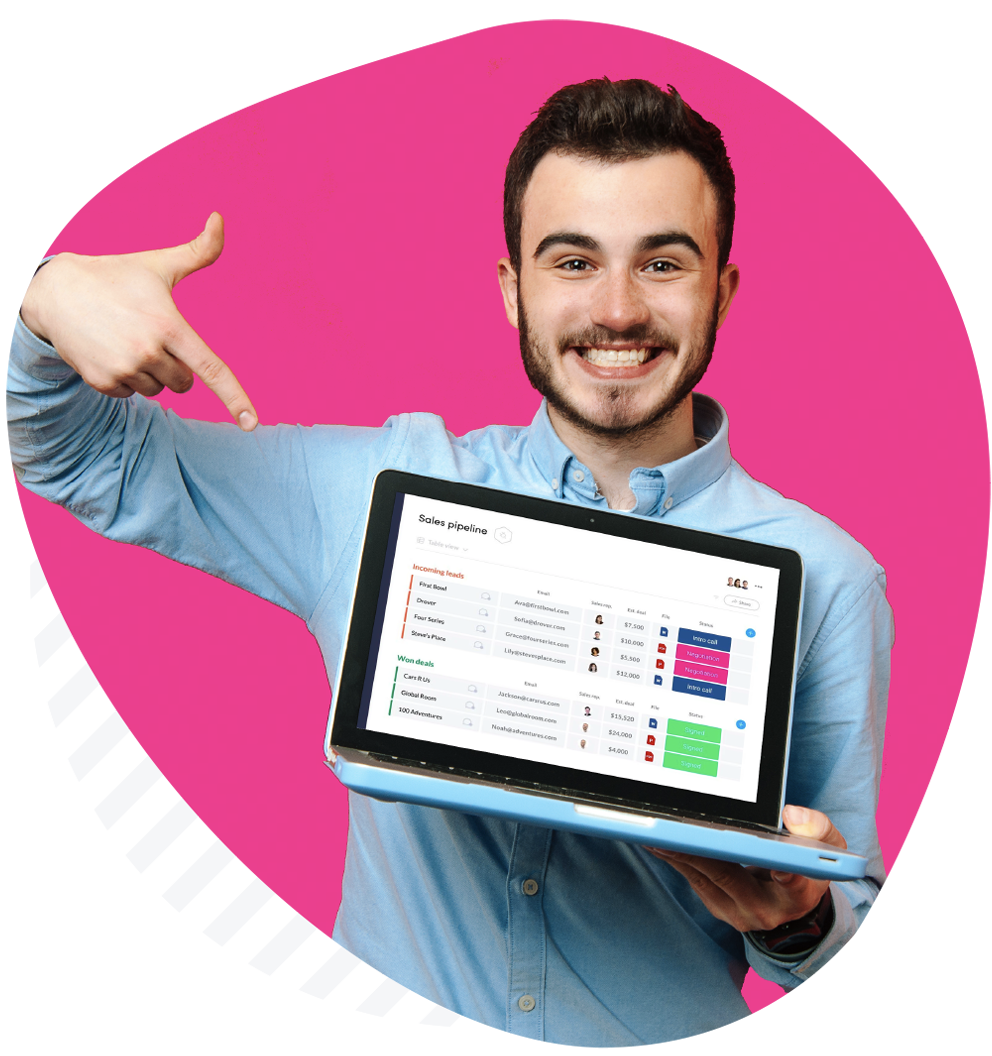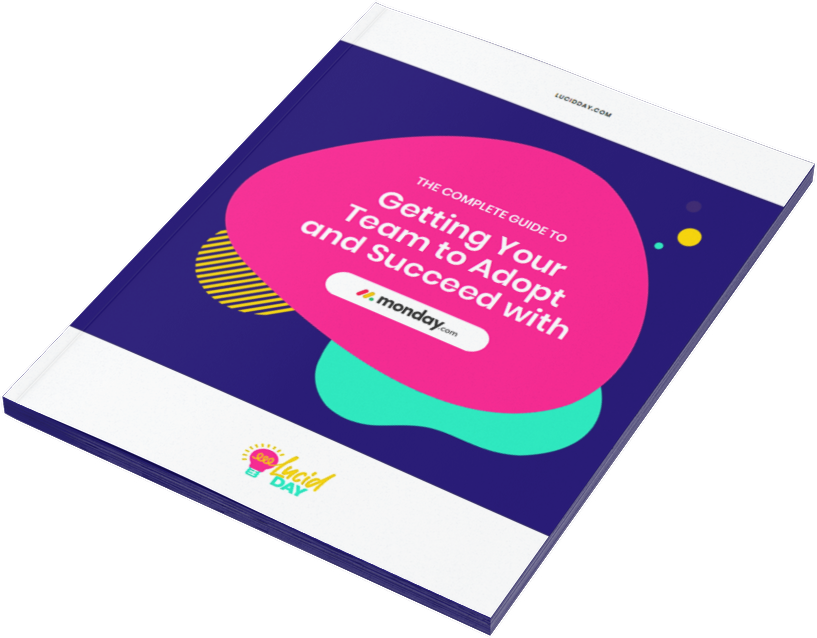 Get the most of your monday.com system with our monthly updates, tips, and tricks. What a great month…
Running an accounting firm is more than doing taxes and bookkeeping for your clients. You also have sales,…
Here are three quick tips for getting better results with your monday.com boards. While some of these might be common knowledge, we've met a ton of folks who didn't know you could do this. Plus, a little refresher never hurt anyone. 
Hiding columns restricts information from being exported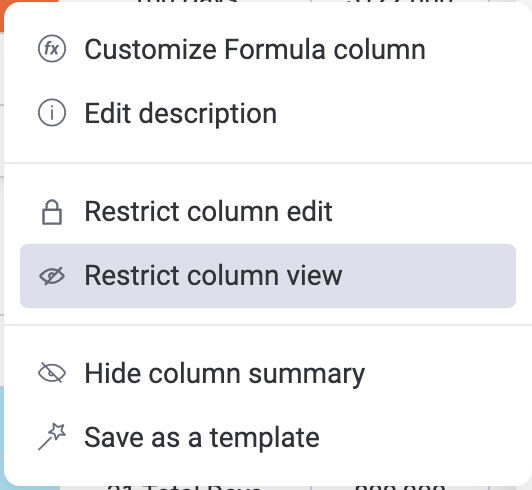 Have you ever worried whether your information is truly safe on a monday.com board? For example, maybe a deal value or the forecast of value is something that I don't particularly want everyone to have access to. By clicking in the column settings on the three little dots, you can go into settings and then restrict the column view.
This is great for privacy because it allows boards and values to only be shown to the people on this list. So for example, if you were to look in here, you would always see this information, but if you weren't a part of this list, you would no longer see that information listed. It would be blank.
This function can also save you when you're exporting data in much the same way. When you're exporting the board, you would go to the top right corner and click on the three small dots– again for the settings menu. From there it would allow you to choose what info you want to include when you export the board to Excel. You'll see that after exporting it with these settings, it will not include this information to your recipients because it is hidden.
Rename, delete, or update templates in emails and activities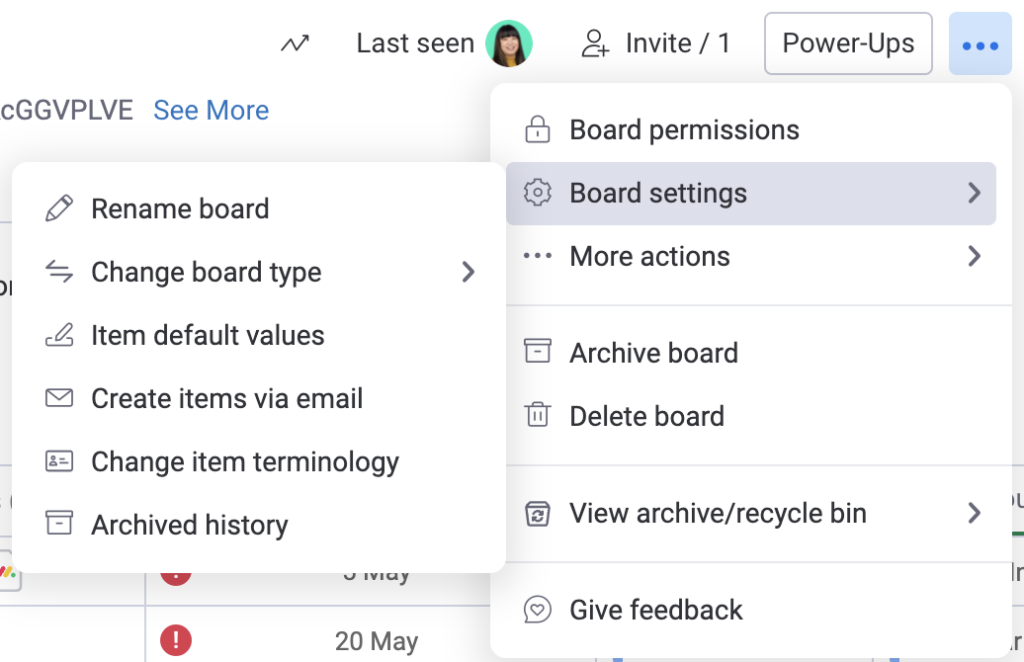 For those of us who communicate regularly with monday.com, we also have something called the emails and activities function that we can utilize to easily update templates.  
Using emails and activities can save a ton of time, especially if you're using the pre-made templates for the emails that you can find listed under "new email."
Simply choose a template, edit it to the format you need, and save it.
This is a big new change for templates, which previously couldn't be edited nearly as simply. Now, we can simply use this function to edit, update, or delete this template.
Customize the size and layout of the item card view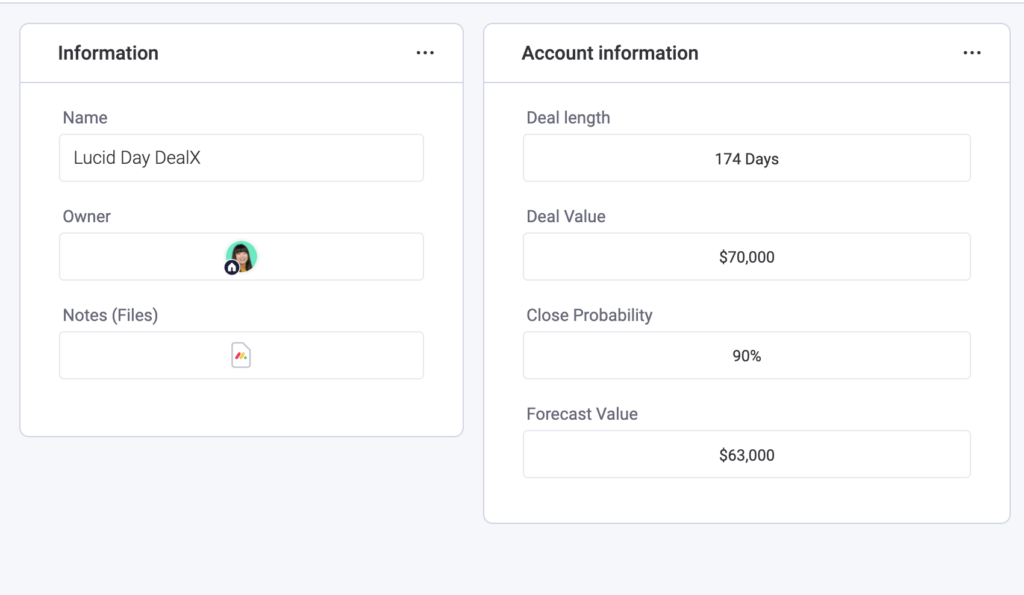 Another great new feature of the item view is that we can view all information as an item card. You can resize and change every single widget contained within that card. That means you can make those widgets smaller, bigger, wider – whatever ends up making the most sense to you and your team. Here's the thing, that's just the tip of the iceberg. Another cool change with these cards is that now you can go into the settings and customize the data shown in the widget.
So maybe you only want to see the name, or the owner of the task and the notes on a card. That widget can be customized to only show those three. Once it's saved, you can go even further and duplicate the card – or even create a whole other set of information to view, such as account information – then you'll resize it to whatever is appropriate for the presentation of that info. Play around with it and find out what works best for you!
Bonus: Two more tricks that you can use today for an easier monday.com experience
Board "dashboards" charts allows for multiple charts to be created
Another cool thing monday.com has added is the ability to use the dashboards feature to show multiple charts on one board. This can be useful for comparing different sets of information side by side.
Go to deals and choose "create dashboard."
View it as if you're creating a regular dashboard.
Click on the chart, choose your X access as the group. And then your Y access can include multiple pieces of information.
So maybe I wanna see the actual deal value versus the forecast of value. And we can compare them directly, side by side, for an easy visual aid. Pretty cool!
Edit updates on your mobile device
Mobile devices can now use updates, which are accessed by clicking on an item and going into the updates tab! So cool!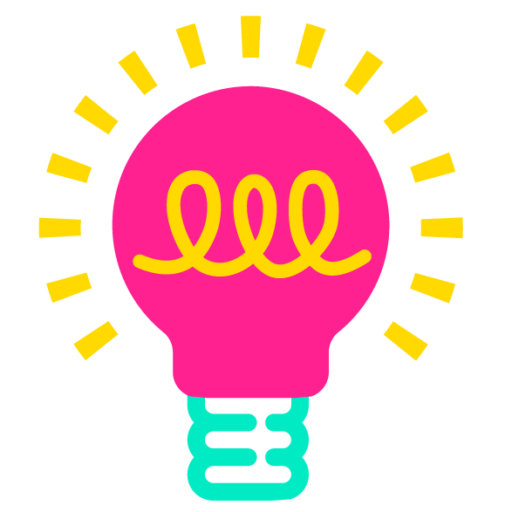 Have more monday.com questions?
We're here for you.
Lucid Day grew out of a passion for making work operations spark - for the individual, the team, and the business as a whole. We drive change in our customer's business by focusing on what will drive effective teamwork. We establish intuitive, simple, and robust workflows in monday.com within an effective structure to drive. And we believe monday.com can provide that unleashing energy.
As small and mid-sized business owners and loyalists, we've experienced first-hand the power of monday.com to revolutionize the way we do business and want other SMBs to experience it too. No matter the size of your organization or your budget, we will find a way to help you get all you can out of monday.com.