Importing from Excel to monday.com: 3 common mistakes to avoid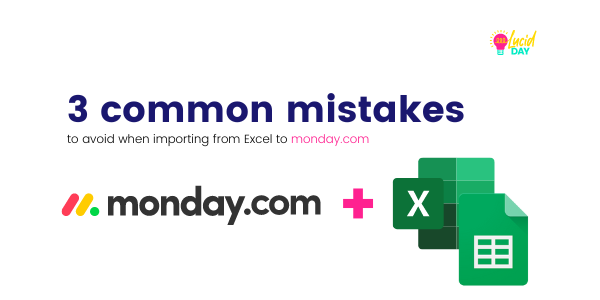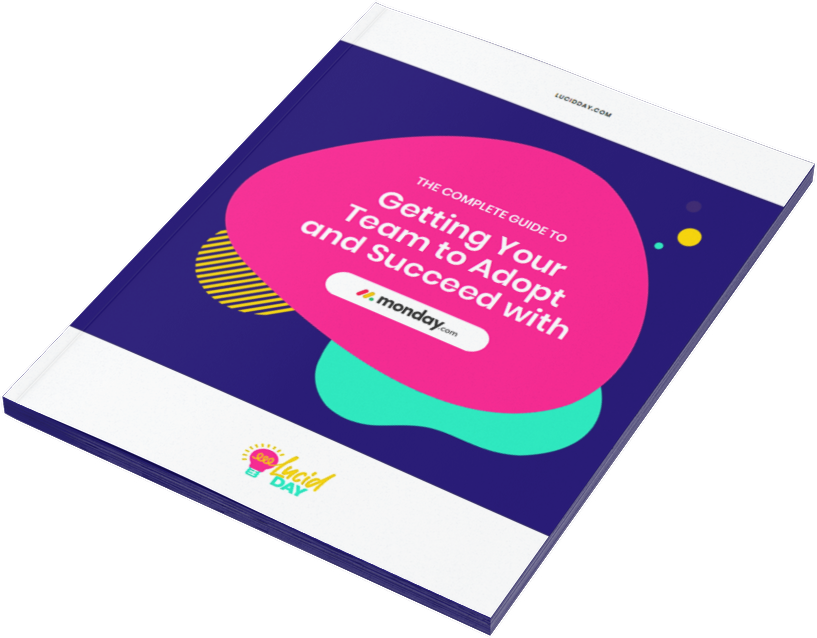 Get the most of your monday.com system with our monthly updates, tips, and tricks. What a great month…
Here are three quick tips for getting better results with your monday.com boards. While some of these might…
If your team is still manually moving things around in spreadsheets, it may feel like you'll never get everything moved to your monday boards.
Don't despair! With a few simple tips from our team of monday experts, you'll be converting those spreadsheets into efficient and automated projects in no time. (These tips work with both Excel and Google Sheets.)
Mistake #1: Importing disorganized spreadsheets makes them worse
Monday is great, but it isn't a mind reader. Sometimes we don't always think about the way pieces of information are organized on our spreadsheets. They usually make intuitive sense to us, but aren't always the way that monday wants us to organize them. The problem comes when you import because monday will basically pull the formatting you have, even if you don't necessarily want the columns in that order.
Solution: Organize your column order BEFORE you import.
You need to make sure your column order is right. If you organize those columns in your spreadsheet BEFORE you import over to monday, you'll actually have a much easier time managing that data. That means that in Excel you'll cut and insert cut cells, or if you're in Google Sheets, you'll be able to just drag and save it. Now when you import it, it'll ask you if the first piece of data is what you want. If you've already organized it on the original sheet, then it should be correct. Now monday will format the rest of your table into a board that makes sense.

Mistake #2: Dates and numbers get messy when you import them [Image]
Things like dates, times, and even sales numbers are vitally important to your business, right? You need them to make important decisions, analyzing that data to make sure you're making the smart decision. The problem comes when those numbers don't look right, or are telling you something you know isn't reflecting reality. Often that's not from the numbers, or at least, not from the raw data. It may be how it was reported.
Solution: Look for inconsistencies in your data
For this one, let's look at date as a good example. In the picture here, you can see that there is no consistency to how dates are listed on this spreadsheet. Some are completely written out, others use slashes, and still others use dashes. For this to work correctly in monday, we'll want to make sure that those dates are all being reported exactly the same way.
While it might be easy to see it on something like a date, go down each column and make sure that you're reporting your numbers consistently across the board. If not, fix them. After you have a spreadsheet you're happy with, THEN you can import them.
Problem #3: You can't find an existing status that you know should be in the status column
While some boards may just use a fairly typical status update system, the nice part about monday is that you can create custom status updates to really make your boards your own. That can be especially helpful if you already had a system set in place that needs something like 10 different options for a status update.
Solution: Make sure all those options are listed on your original sheet
Make sure all of those status options are listed somewhere on the sheet. When you pull it in to monday, it will create that label. If it doesn't, it won't be able to read the dropdown that you've created in excel. This is because monday only reads the actual data – not potential options. If you're going to use those statuses, make sure that you've got them on your sheet.
Have more questions? We created a blog that will walk you through how to import spreadsheets into monday lickity split.
STILL have questions? Get a free consultation to help your business get the most out of monday.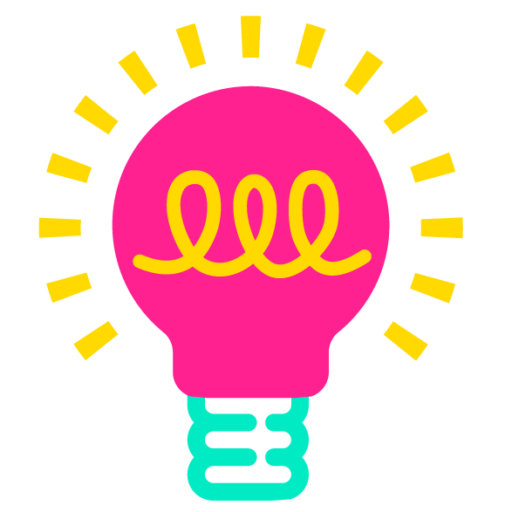 Have more monday.com questions?
We're here for you.
Lucid Day grew out of a passion for making work operations spark - for the individual, the team, and the business as a whole. We drive change in our customer's business by focusing on what will drive effective teamwork. We establish intuitive, simple, and robust workflows in monday.com within an effective structure to drive. And we believe monday.com can provide that unleashing energy.
As small and mid-sized business owners and loyalists, we've experienced first-hand the power of monday.com to revolutionize the way we do business and want other SMBs to experience it too. No matter the size of your organization or your budget, we will find a way to help you get all you can out of monday.com.