Stay on top of projects using My Work and Table Widgets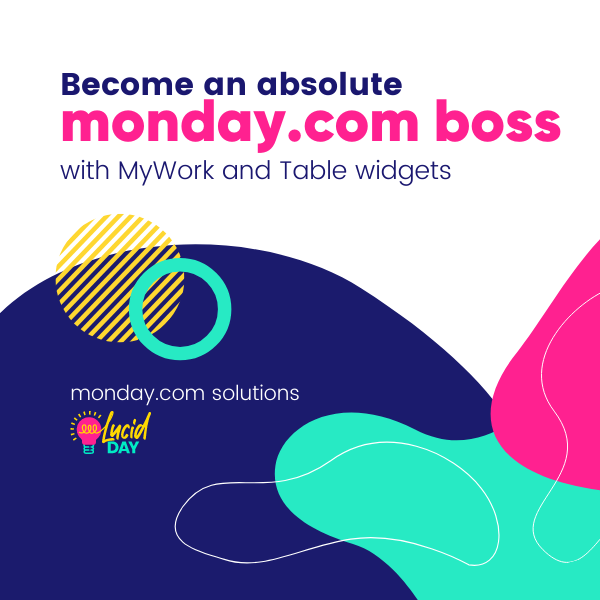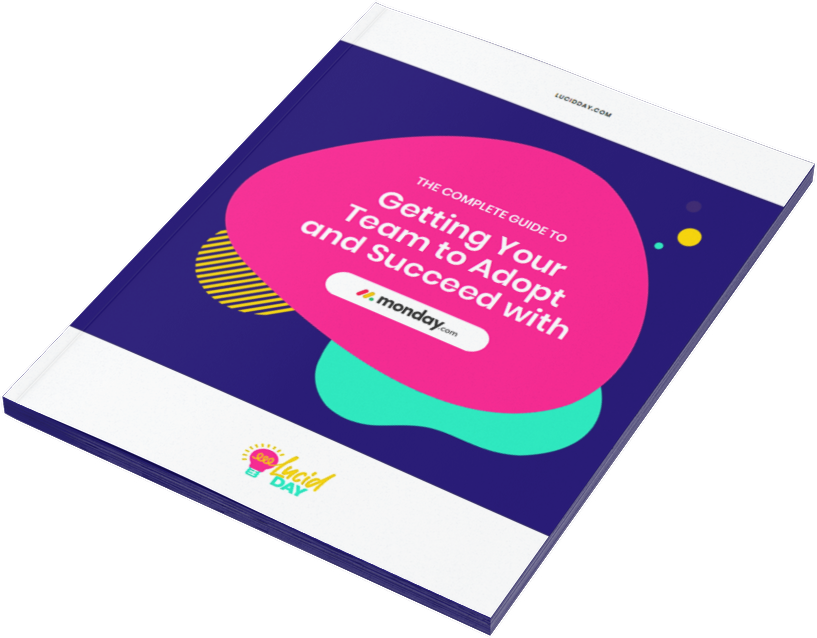 Get the most of your monday.com system with our monthly updates, tips, and tricks. What a great month…
Here are three quick tips for getting better results with your monday.com boards. While some of these might…
As a project manager, you have a ton on your plate. When you feel overwhelmed because you have multiple projects, you can't be your best self – for you, or for your team. That's why monday.com created My Work. My Work is a great way to stay on top of all the tasks that you've assigned across your monday.com account. 
Think of it like your own personal digital planner. When you learn how to use it, you'll be able to see everything you've done, are doing, and WILL do, which makes keeping track of multiple projects much, much simpler. That's going to free up more time for you, keep your team humming, and your projects on track.
Is it tricky to learn? Not at all. We understand that learning a new system can be scary – that's exactly why we're here. By the end of this blog, you're going to be the My Work rockstar we know you can be. Let's get into it.
My Work
My Work combines ALL the boards on your account. It's not a premium feature, meaning that regardless of your monday.com plan you'll be able to use it! To find it, look on the left hand side of your boards. Check your to-do list and you'll find it. 
Add screenshot here, showing My Work (if available)
So what does My Work Do? My Work combines every board on your account. It's the place where you'll be able to have a bird's eye view on your projects to ensure that everything is assigned correctly, with a date, and is moving along smoothly.
Here's what you need to know to use My Work.
You have to assign people to the task for it to show up
Tasks without owners DO NOT show up on My Work. We also recommend that you add a due date to the assigned task too. Technically you don't have to (there's even a bucked called, "without a date") but if you don't, you're going to have a big long unorganized list of tasks in that bucket. That's not helpful, and ultimately it probably means that people won't do the tasks.
Aren't sure when a due date is? We recommend using approximate dates – it's better than no date at all.
My Work allows you to edit the task straight from that view
One of the great things about My Work is that it allows you to edit right within the item. It doesn't take you to a different board. Instead you can work on it straight from that view, leave an update, add files, really anything that you can do in any of the other views. While it's not quite as detailed as other views (It only shows one status and one date column) it will offers sub items, which is great for big projects with lots of moving parts.
Have better control over what your team sees – and doesn't see on their boards
If you hide columns from one of your team members, they won't see them there. That's great news for team members who really don't want to understand big picture pieces – just what they need to do. If, for some reason, they DO need to see a column that they currently can't, it's a pretty easy fix using the permissions feature on monday.com. 
The Table Widget
Widgets are super helpful because they gather and summarize the progress from any boards you choose to integrate. It's a great way to get high-level views of what's going on with your project. The best part? monday.com makes them extremely easy to set up. Here's what you need to know. 
We call our table widget "the super board" because it's able to link into every board that you need (within reason, more on that in a second). It's a great way to avoid poorly structured boards so that you can see things at a glance, rather than as a long laundry list of tasks.
Your Table Widget does have a board maximum (depending on your plan)
The number of boards you can link to on your widget is directly related to your monday.com plan you have. If you're using monday.com's Enterprise plan, you can link up to 60 boards. If you're using one of the less full-bodied options, you'll be able to link between 5 and 20 boards (depending on your plan). 
That should be more than enough for most managers, but if you're finding that you still need more – consider upgrading your monday.com account. The enterprise option for 60 boards may not be exactly what you need, but you'll be able to figure out within a week or two of using it what's best for you and your team's needs. 
The Table Widget doesn't require dates
One thing that might be helpful if you just can't get your team to set dates (it happens!) is that the widget actually doesn't require dates to be set – just like My Work. You can at least use different filters to check statuses that will help you better understand the status of a project. For example, if you want to see items that are not done, you'll go to both of the boards, using the dropdown menus, select the "not done" status and then save the filter. From there you can see all the tasks you need to do.
If you're an organization or a team that doesn't use due dates, Table Widgets are a better option for getting a full list of things to do than My Work, because you can do it without dates and still get a list of tasks still needing to be done.
Great for managers and status approvers
This is also really great for those who are managers or approvers, because you can create a table where you're only seeing, for example, where the status is awaiting approvals. If you're busy, you don't want to have to go to every board. And so you create a dashboard that's just for approvals. And it's only going to show you every day, what's awaiting your approval.
Try out My Work or your Table Widget and soon you'll be zipping through monday.com, able to see everything at a glance. For more tips on how My Work and the Table Widget can help you, check out this video. You can do it! We're here to help.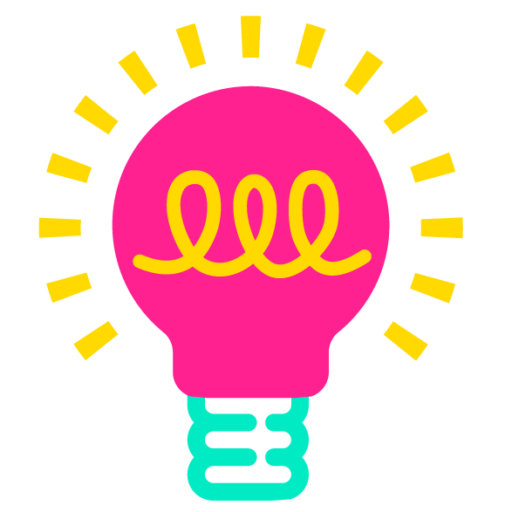 Have more monday.com questions?
We're here for you.
Lucid Day grew out of a passion for making work operations spark - for the individual, the team, and the business as a whole. We drive change in our customer's business by focusing on what will drive effective teamwork. We establish intuitive, simple, and robust workflows in monday.com within an effective structure to drive. And we believe monday.com can provide that unleashing energy.
As small and mid-sized business owners and loyalists, we've experienced first-hand the power of monday.com to revolutionize the way we do business and want other SMBs to experience it too. No matter the size of your organization or your budget, we will find a way to help you get all you can out of monday.com.