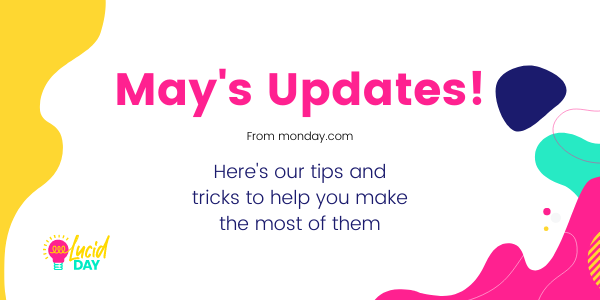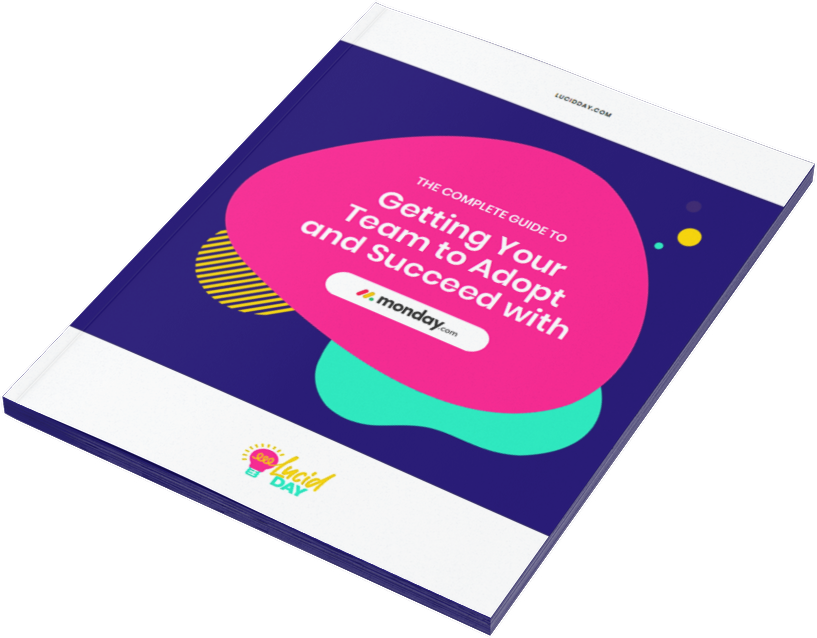 Get the most of your monday.com system with our monthly updates, tips, and tricks. What a great month…
Here are three quick tips for getting better results with your monday.com boards. While some of these might…
monday.com is always improving. That's a good thing. Every month they add new content, shortcuts, and organizational features to make your life as a project manager easier. The problem? They only work when you know about them. That's why we cover monday.com's updates once a month — so you'll be able to navigate monday.com quicker, get it to do more, and even create new views to show you the stuff you need more often. 
Here are the topics, tips, and tricks that have us raring to go this month.
Topics
monday.com WorkForms is here, and it rules!
WorkForms is a new product from monday.com that you can plug into your existing monday.com boards. It's an easy-to-use, intuitive way to customize your monday.com forms so that you can do more than just data collection. With it, you'll be able to more easily track the project, create workflows that, well, work, and generally get more from your forms. If you want an even bigger dive, peep the monday.com blog about WorkForms here!
Rename Items and view subitems with Kanban view
The Kanban view has been around for a while and has quickly become a favorite of tons of monday.com users with its ability to manage work by prioritizing tasks and balancing demands according to available capacity. That's super useful for project managers who need to figure out where their team has capacity. Now with Kanban's new upgrade you can rename your items/cards in the Kanban view and even view the subitems that are connected to it. Nice!
Create missing columns BEFORE migrating items in Automation Recipes
Automation Recipes are great for when you need to transfer a ton of data and processes. Sometimes you have to do that even when you don't have the right columns set up on monday.com. Well now you can add columns that don't exist on the new board BEFORE migrating. That's great for folks who are new to creating an automation.
Tips
Color coding cells or rows
Just remember, you aren't married to the way your cells or rows look at the start of a project. In fact, it can be helpful to change those as the project progresses. Using conditional coloring to highlight cells or items based on different criteria can create a colorful view that's much easier to distinguish information – extremely useful if you're trying to find all the data on one specific category quickly.
Increase or decrease a number based on your automation trigger
Your automation requires a trigger for it to start its process. You can increase or decrease a number based on a static value determined by yourself. That can be helpful if your process changes, or you realize your automation isn't happening at the right times.
Visualize your locations with the Location Column on the map widget
In this era of work, you might have clients all over the world. You can use the location column to keep track of places that your clients and jobs are in the world. Pairing it with the map widget on your board can give you an easy to understand at a glance look at where your clients are located.
Tricks
Allow people to submit forms with a specific time
Do you need a specific time to show up when someone fills out your form? You can change it in your monday.com settings!
Outline and automatically navigate to sections of your monday.com doc
Using the large, medium, and small headers gives you even MORE benefits now. WIth their new Outline feature, you'll be able to navigate more easily. Now you can see the the topics that interest you and navigate to them by just clicking on the outline.
That's it for this month! We can't wait to see what's coming next. Oh, and if you need some more help understanding these topics, PLEASE don't be afraid to reach out. We'd love to take the time to get to know you, your business, and how we can help you make monday.com work to the best of its (already great) abilities. 
Sign up for our email updates and you'll always know what's new with monday.com. We'll also invite you to free trainings and share great tips and examples with you.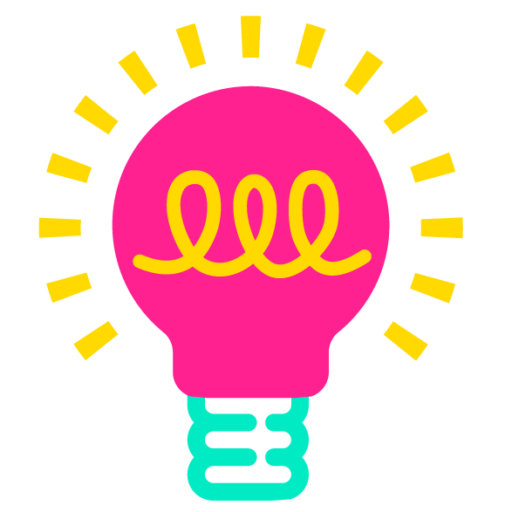 Have more monday.com questions?
We're here for you.
Lucid Day grew out of a passion for making work operations spark - for the individual, the team, and the business as a whole. We drive change in our customer's business by focusing on what will drive effective teamwork. We establish intuitive, simple, and robust workflows in monday.com within an effective structure to drive. And we believe monday.com can provide that unleashing energy.
As small and mid-sized business owners and loyalists, we've experienced first-hand the power of monday.com to revolutionize the way we do business and want other SMBs to experience it too. No matter the size of your organization or your budget, we will find a way to help you get all you can out of monday.com.