How to stop monday.com notifications from taking over your inbox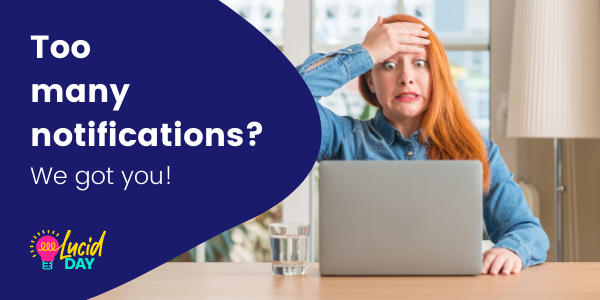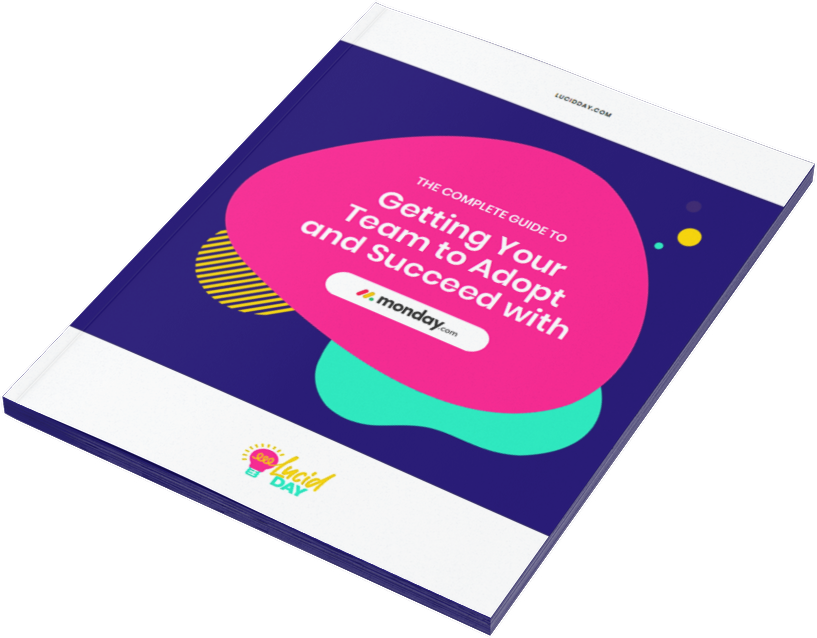 Get the most of your monday.com system with our monthly updates, tips, and tricks. What a great month…
Here are three quick tips for getting better results with your monday.com boards. While some of these might…
Many of our clients get frustrated about monday notifications – they're getting too many, or not getting the ones they need. For some, their inbox seems to flood with monday.com notifications every day. If this is you, you maybe have even hunted across every board trying or even turned off all notification automations (even though you actually need them) in order to save your sanity, only to find the next day that your inbox is full of monday.com notifications again!
Or maybe you and your team are not getting notifications that you really want to see. Or by turning off all notifications (to save your inbox from overflowing), you miss the ones you do need.
This is a critical problem to solve. You need email notifications to help you and your team stay on task. The problem is, when there are too many "monday.com" emails in your inbox, you just start to just ignore all of them. monday.com notifications are designed to be super helpful, not super annoying. So let's roll up our sleeves and triage that inbox of yours so it's only inviting the notifications you actually want to the party.
Step 1: How emailed monday notifications work within monday
Email notifications occur on your monday account for one of three reasons.
Because it's selected in your My Profile
Because you've set up an automation
Because you have been mentioned in, or are subscribed to an item
What those Email notification options mean in your "My Profile"
What does each monday email notification option mean?
Types of monday.com email notifications
Assigns me to an item: If you're on a particular board and assigned as a person to a task then you'll get monday notifications. If you're a team that plans projects in advance, UNCHECK this one, or you will get notifications for tasks due in 6 months.
Mentions me in a post or reply: When someone uses the @ function to mention you in a comment on a post. We recommend keeping this one checked.
Writes an update on an item I'm the owner of/subscribed to: DO NOT CHECK THESE. We want to train your team to use @ symbols to encourage interaction. While this can be a helpful notification in a vacuum, for our purposes, we don't want those. 
Replies or likes a conversation I'm a part of/Replies to my update: Again, these are interaction based. Usually we recommend keeping them checked to let you know when someone has responded to something you've posted. 
Signs up after I have invited them/does not sign up/signs up with email address: If you're the one in charge of inviting folks to your monday board, this is a great way to keep track of who signs up. It also gives you the option to let you know who HAS NOT signed up after an invitation. This can be helpful to see who's adopting monday, and who needs a little nudge. 
Subscribes me to a board/item/team: This is up to you to determine if you need this notification. If you're using subscribe in the board or item, it may be helpful to have this on. It may not be as necessary if you're using @ mentions with your team, or if you're using "assigns me to an item."
Notifies me via automations: If you would like to be notified when you have an automation set up, this will let you know where and when it's being used. It's for any automations that happen on the board that have to do with you. This can be a culprit if it feels like you're getting too many email notifications, though. Start with this one on and then turn it off if you're inbox is still overflowing.
Subscribes to a new item I didn't write an update on yet: This is for if you're in charge of a board and want to know if someone has subscribed even without any new updates from you yet. Probably not necessary to keep on.
My highlights: This is a daily email that you'll get from monday that breaks down all the monday notifications you'll get. It can be helpful as an overview, but not necessary if you're in deep with monday every day anyway. This can be VERY useful to your team members, but it's optional – if you want it, great. If not, great.
Only get the monday notifications you want with email automations
The notifications default on monday.com is 100%. That means you're getting ALL the notifications unless you change it. You're probably going to want to change this setting. Monday notifications can and will occur even if you have not set-up a specific automation to notify you. Using the above video (and accompanying text) as a guide for what's important and what's not is a good starting point. After that, you'll have to experiment to find the right amount and type of notifications that is best for you. 
Turning off default monday notifications in favor of ones you created through an automation means you don't get double notifications. 
Types of monday.com email notifications
An email automation is in the custom automation section. With it, you can custom create monday notifications using fields from the board. You can do this to yourself, a team member, or even send a notification to a dynamic people column. This is a full proof way to make sure you get the most important emails straight to your email, while allowing less important ones to just live on monday (and not clutter up your inbox). 
Subscribing vs. mentioning on monday boards
There's a subtle difference between subscribing and being mentioned. Both may cause monday notifications, but each is working in very different ways. Here's the difference. 
Subscribing can be done to individuals, boards, or teams. Let's say that you created a private board and you subscribe someone to it – now they'll be able to view that information, even if there's no direct mention of them on the board. You DO NOT need to subscribe someone to a public board in order for them to interact with it.
Mentions are a one-off event. They'll most likely trigger an email notification (unless you've turned that off), but the access they give is more limited than if that person were subscribed to the board. You can also use mentions for more than just an individual person. You can mention everyone on a team, everyone assigned to a board, everyone assigned to an item, etc. These are useful for info blasts to make sure everyone is on the same page. See our video for more information.
Step 2: Determine how you want to be notified in monday (for you and your team)
Remember why you're using monday.com in the first place. Sometimes we miss the forest for the trees. Your notifications are there to serve you, NOT stress you out. Which notifications seem important? Which ones are just annoying? Identifying those pain points – for you AND for your team – will be key to getting this right.
You can always change this if you're getting too many monday notifications, or if you're missing out on monday notifications you want to see. Getting way too many notifications? Pare it back to the bare essentials. Does that feel like you're missing stuff? No problem, go back in and add the ones that seemed to slip through the cracks. The best part about monday is how easy it is to customize that stuff. Remember, just because you have your notifications set up this way currently, doesn't mean it will stay that way in the future. 
Go through this with your team to ensure that everyone has the notification automations that you want them to have. Schedule some time with your team to make sure that they both understand and can use the notifications. If they can see that they'll only get the ones they need, they'll be much more likely to enjoy using monday! Plus, you'll know for sure that they're seeing what you need them to see. Win-win!
To learn more about getting your team up and running on monday.com, read our complete guide to getting your team to adopt and succeed with Monday here.
Step 3: Get culling!
OK, it's time to take that first step! Start unchecking some of those boxes, set up your automations, and get going! This isn't the end, it's the beginning. Your monday experience is about to get a whole lot easier to navigate. Say goodbye to email clutter, it's time for some spring cleaning!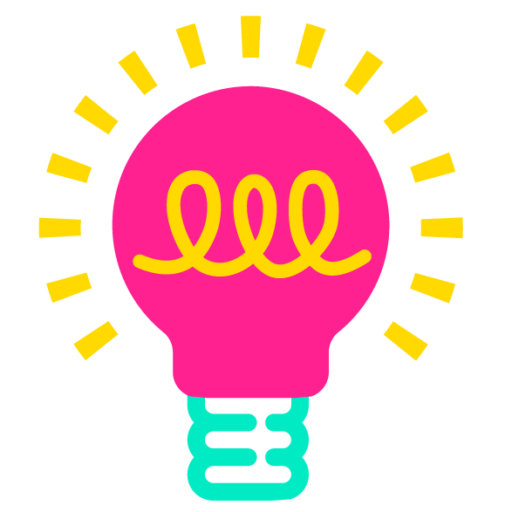 Have more monday.com questions?
We're here for you.
Lucid Day grew out of a passion for making work operations spark - for the individual, the team, and the business as a whole. We drive change in our customer's business by focusing on what will drive effective teamwork. We establish intuitive, simple, and robust workflows in monday.com within an effective structure to drive. And we believe monday.com can provide that unleashing energy.
As small and mid-sized business owners and loyalists, we've experienced first-hand the power of monday.com to revolutionize the way we do business and want other SMBs to experience it too. No matter the size of your organization or your budget, we will find a way to help you get all you can out of monday.com.