How to Invite Guests to Your Board (but limit what they see)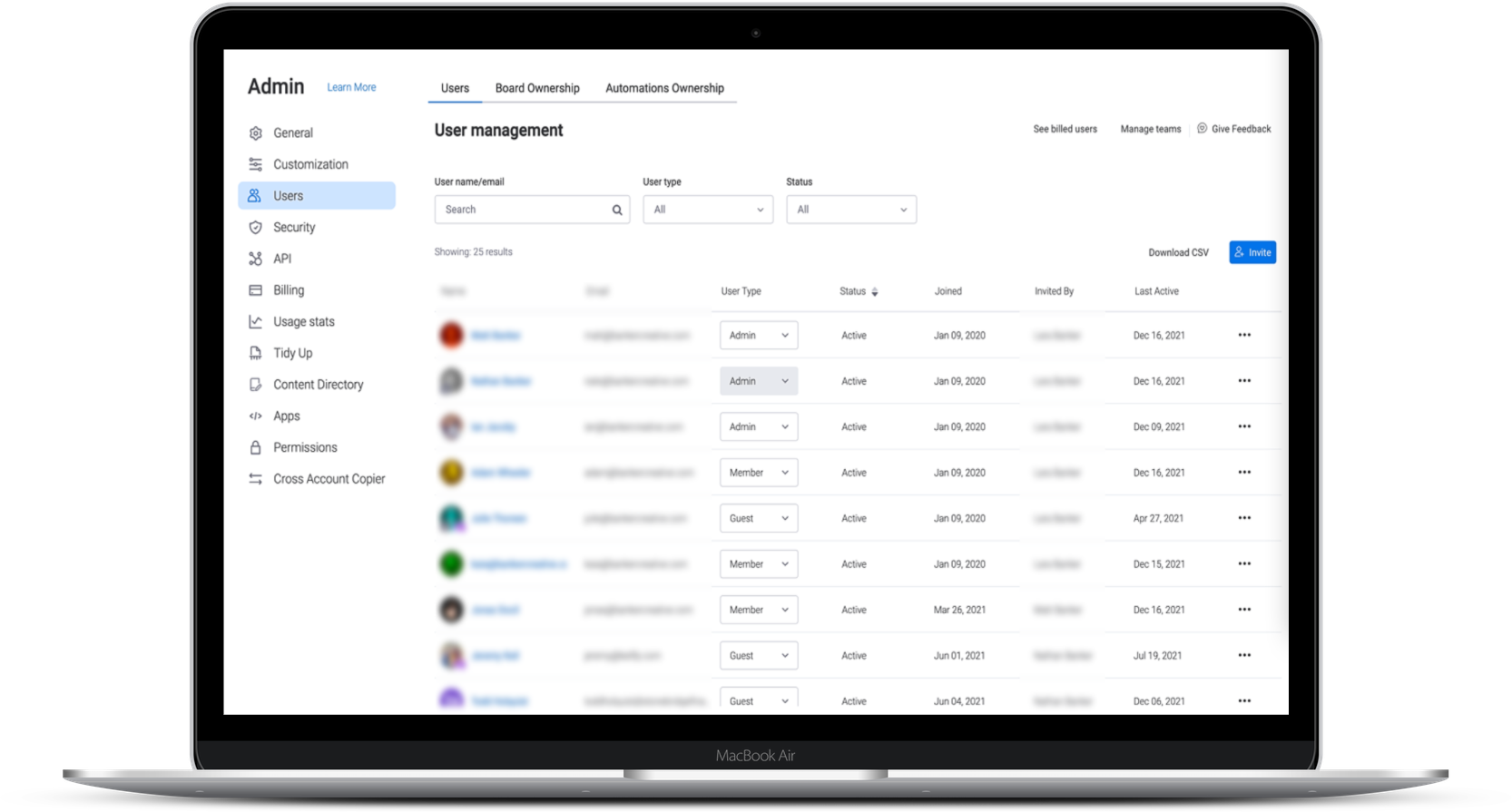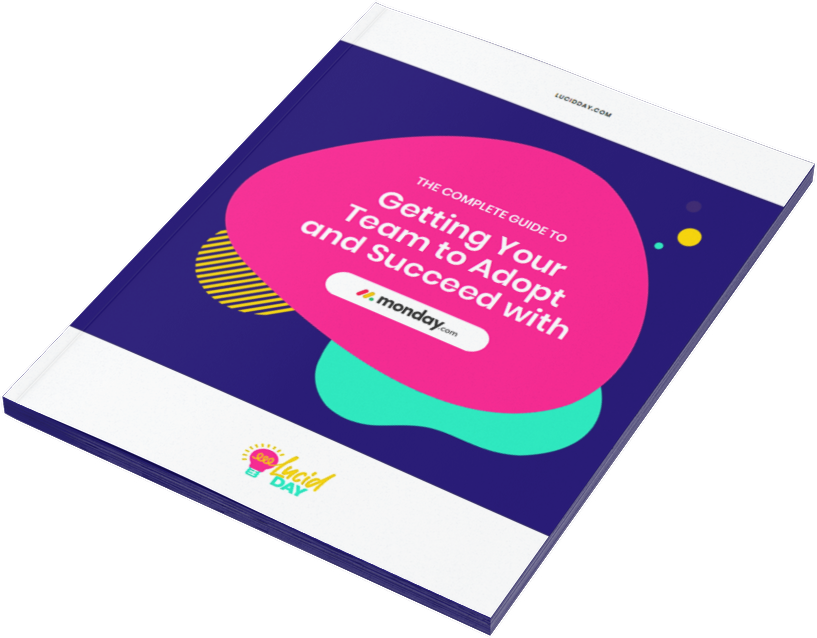 Get the most of your monday.com system with our monthly updates, tips, and tricks. What a great month…
Here are three quick tips for getting better results with your monday.com boards. While some of these might…
One of the best parts of monday.com is that it's extremely easy to let your clients see how progress is going for the projects you want them to see. That can be invaluable for their own information, but it's also great for you. Say, you need extra information or documents for a specific project, monday.com allows your clients to provide you those pieces directly onto your monday.com board. This is how you invite guests to your board.
There are a few different ways for them to integrate to your monday.com board. While there is a function where they don't have to be members of your board to send you documents (we'll cover that in another blog), let's go ahead and jump into the deep end. Here's exactly how you let your clients onto your monday.com board – and how to hide things from them if you don't want to see everything you're working on. 
How to invite guests to your board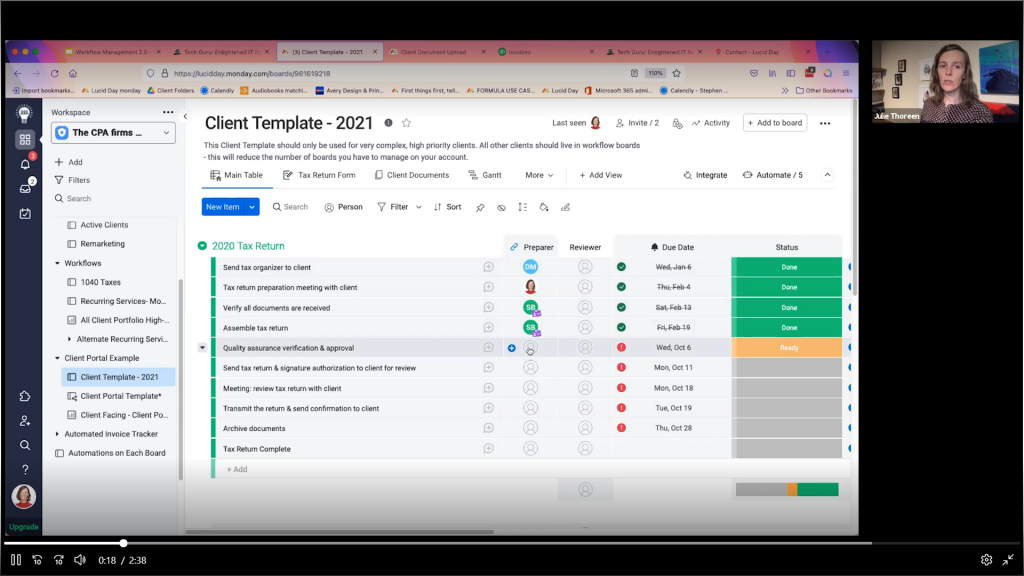 First off, to do this you're going to need the pro or enterprise version of monday.com. If you have anything less than that tier of subscription, unfortunately, you aren't able to share your board with guests. We almost always recommend that our firms get at least the pro version of monday.com – anything less just isn't going to cut it for your needs.
Within those two plans, you can invite an unlimited number of guests. Guests are free users that you're able to share boards, interact, and upload docs.  There aren't many things a guest can do that a regular user can't. For example, you can assign guests to specific tasks on a monday.com board. 
How to tell if someone is a guest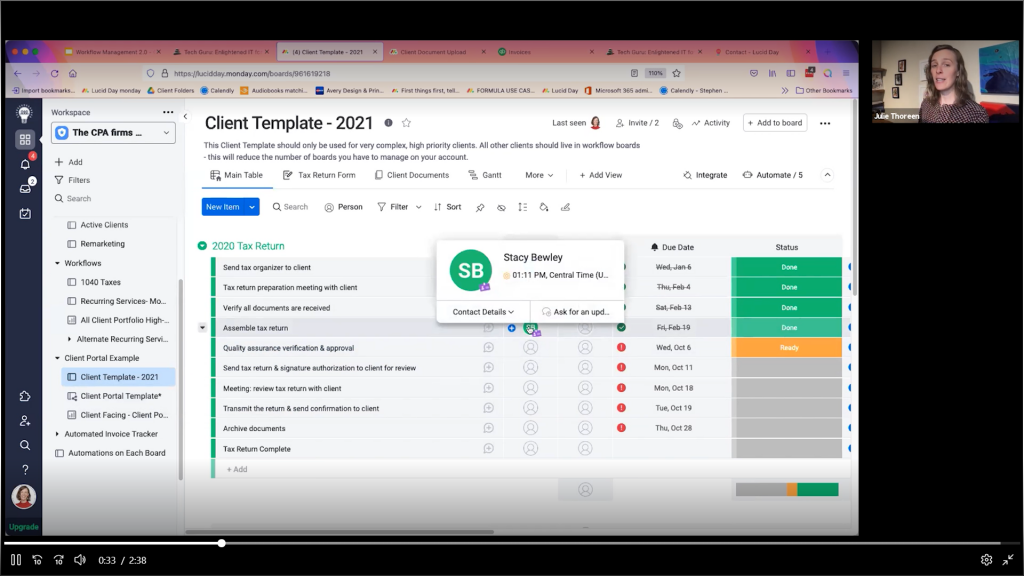 A guest on your monday.com board will have a little purple colored designation next to their icon. (Also, you'll have invited that person through the monday.com board as a guest).
As we mentioned, a client can access the board, work on it, and pretty much do everything that they could if they were a user.
How to change permissions for guests on your monday.com board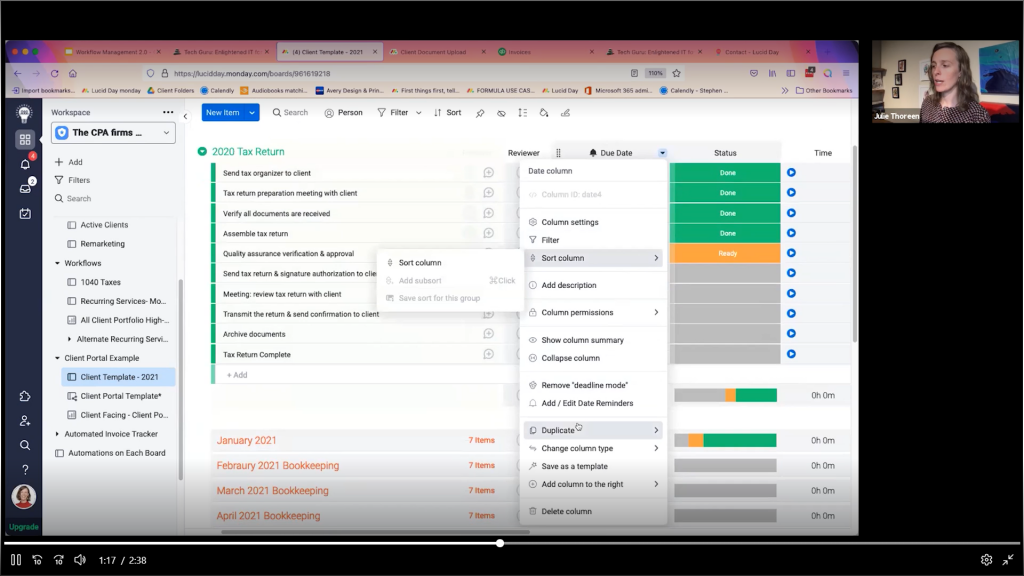 All guests on a monday.com board aren't equal. Some folks need to see the whole picture, but we're willing to bet that your clients probably don't. Here's w hat to do if you have information on this board that you don't want to share with a client:
Column permission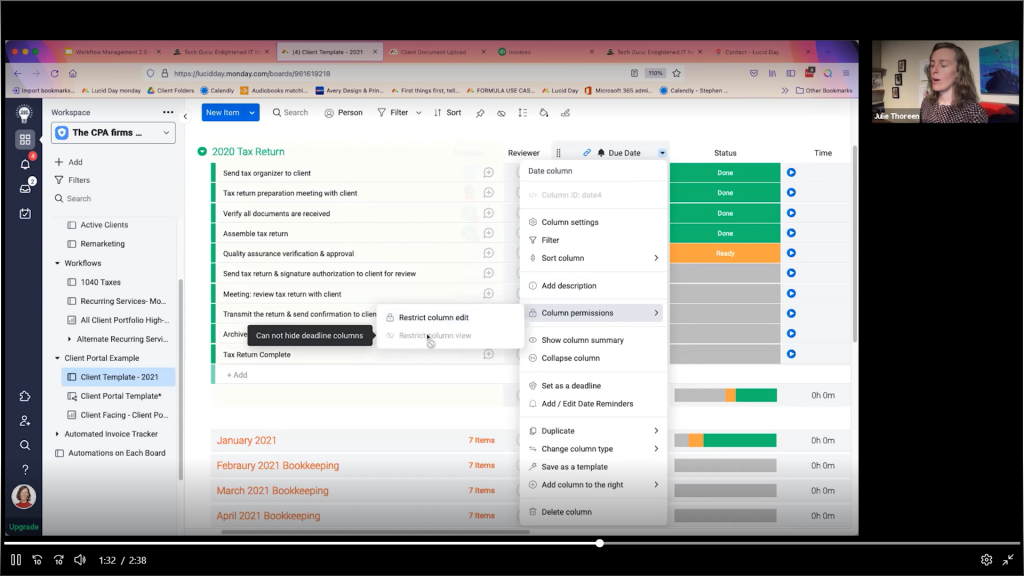 A column permission can hide the view of a specific column from a guest. It's a great way to hide extraneous info that your guest may not need. It also allows you control over what the client can edit, which is helpful when you don't want them accidentally messing up your board.
Click on the column menu
Scroll to column permissions
Choose restrict column view or restrict column edit
Board permissions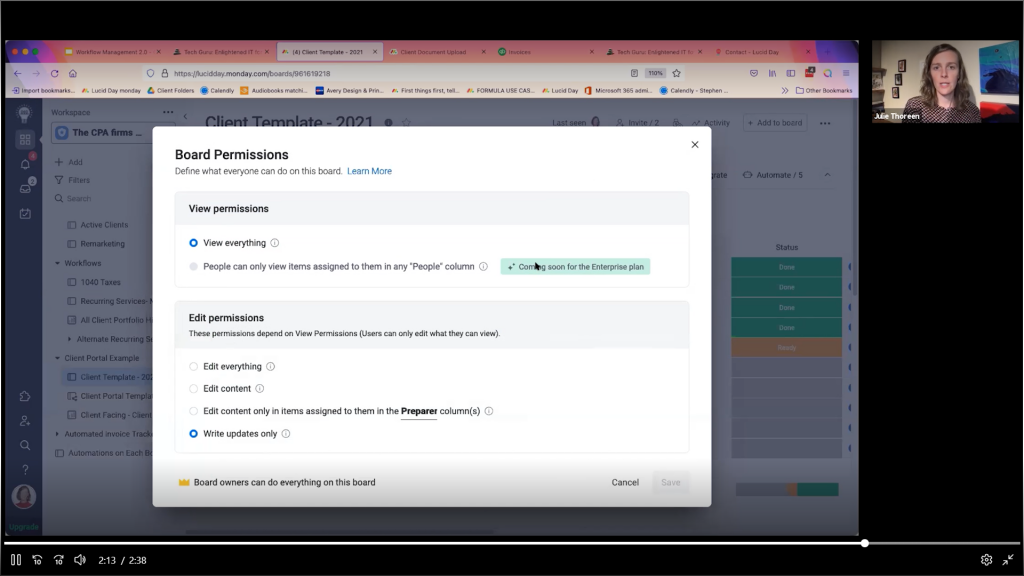 Board permissions give broad commands so that you can control exactly what a guest might see or do. They're helpful for folks who may have access to multiple tasks. Note: this can only be done with the Enterprise Plan
Click the … in the top right corner
Scroll to board permissions
Choose people can only view items assigned to them in any "people" column
There you have it! That's how you invite guests and two ways to limit what your guests are able to see on your monday.com boards. Your boards are now fully integrated, able to hold guests, and are totally functional for your projects. It's a great feeling, isn't it? We believe in you! Now go forth and monday.com!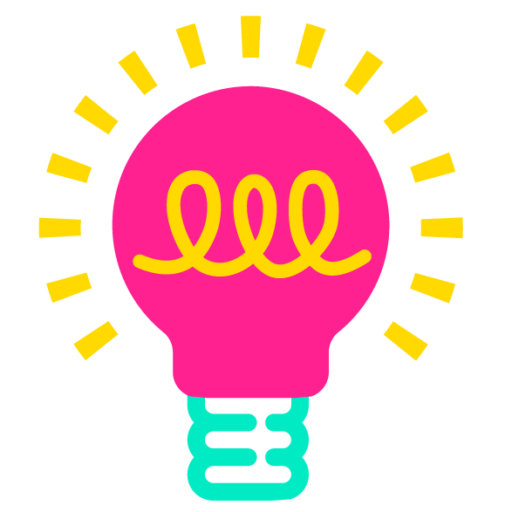 Have more monday.com questions?
We're here for you.
Lucid Day grew out of a passion for making work operations spark - for the individual, the team, and the business as a whole. We drive change in our customer's business by focusing on what will drive effective teamwork. We establish intuitive, simple, and robust workflows in monday.com within an effective structure to drive. And we believe monday.com can provide that unleashing energy.
As small and mid-sized business owners and loyalists, we've experienced first-hand the power of monday.com to revolutionize the way we do business and want other SMBs to experience it too. No matter the size of your organization or your budget, we will find a way to help you get all you can out of monday.com.