Everything you need to know about June's monday.com updates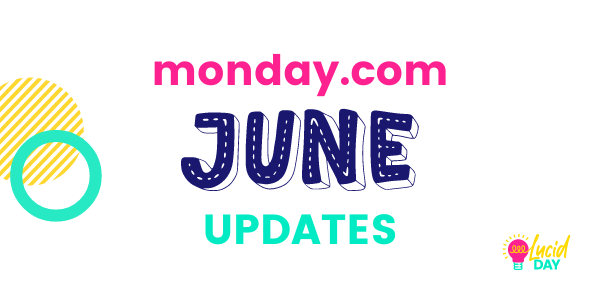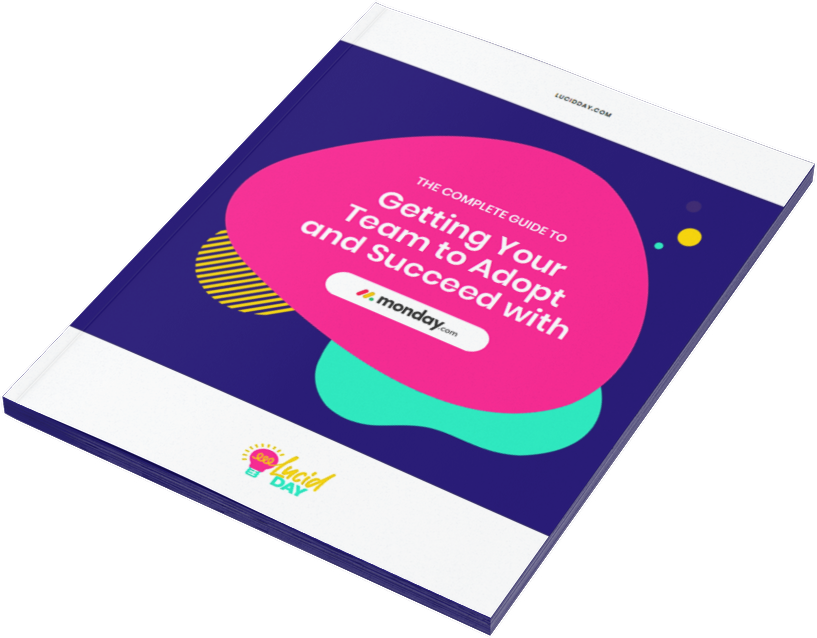 Get the most of your monday.com system with our monthly updates, tips, and tricks. What a great month…
Here are three quick tips for getting better results with your monday.com boards. While some of these might…
What changed, what's easier, and how to get the most from your monday.com.
monday.com is back with a new round of updates this month, including a few improvements that will make automations run better. Now you'll be able to use groups as a criteria for your automations, duplicate automations, and even control how the priority column sorts by label.
What does that mean for you? Automations have been a gamechanger in monday.com for a while now, but these new updates make them more intuitive, easier to use, and ultimately free up more time. That's great news. As a manager, you already have a lot on your plate. monday.com is here to take some of that for you. At Lucid Day, we're here to show you how. 
Use Groups as a criteria for your monday automations
Our first two updates have to do exclusively with monday's automations, which continue to be refined the last few months. monday now allows you to use groups as a criteria for your automations. Let's look at example.
How does it work? First, we'll need to create an item. We'll be able to create criteria for that item to be used in groups for an automation.
As an example, let's say that we want an entire group to use a certain action, like let's say that one of your projects always needs to be reviewed before going on. You can organize new items into this group so that they'll always have that automation attached to them. That's a big deal and will save time for something that until now had to be manually changed every time. Thanks, monday!
Duplicate automations quickly and more accurately
Automations can get complex quickly. The fewer steps it takes to get to a finished automation the better, right? Well, it used to be that when people wanted to create a new automation with the same function as an existing one, there was no option to duplicate it. What you'd have to do would be to start adding a new automation and then completely recreate it from scratch from beginning to end. Now, when you duplicate it, you can still keep all of the things that you previously had in your old automation.
Not only that, you can even add extra criteria to your automation without having to outline those parameters again. It's a real gamechanger to be able to recreate an automation and then just edit from here with custom parameters. Now you can even delete portions and redo sections as if you were starting from the beginning, but this way you don't have to redefine and redo everything else. That's a big deal!
More control over how the priority column sorts labels
Monday has also made it easier for us to change our organizational structures via the priority column and how items there are sorted. This is a big change as originally, monday would sort things chronologically by default. That's fine, but it's not always what you need.
WIth this new update, we can now use the priority column to define how items are sorted. So, for example, if you were to go to the settings in the priority column, customize this column, then the next time you use this it will, by default, bring up every single one of the labels that you have created, and you can click and drag to change the order of how you want it to be sorted.
So if you want larger numbers to be at the beginning and then medium and low, then that's how it will be sorted. And we can see that this way, but let's say that I wanted to change it up and maybe I wanted it to be low, then medium, then high priority items then I could sort by that way. It's all about giving you more flexibility to make monday work best for you and your organization.
So that's all we have this month! Stay tuned next month for even more tips and shortcuts to make your monday life easier. Can't wait?
Learn more tips with Lucid Day by signing up for a free consultation.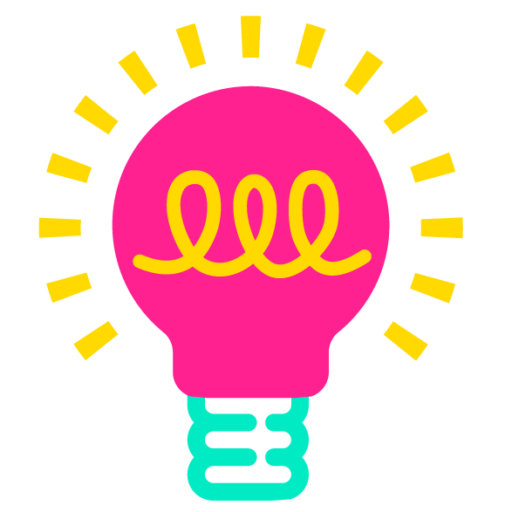 Have more monday.com questions?
We're here for you.
Lucid Day grew out of a passion for making work operations spark - for the individual, the team, and the business as a whole. We drive change in our customer's business by focusing on what will drive effective teamwork. We establish intuitive, simple, and robust workflows in monday.com within an effective structure to drive. And we believe monday.com can provide that unleashing energy.
As small and mid-sized business owners and loyalists, we've experienced first-hand the power of monday.com to revolutionize the way we do business and want other SMBs to experience it too. No matter the size of your organization or your budget, we will find a way to help you get all you can out of monday.com.