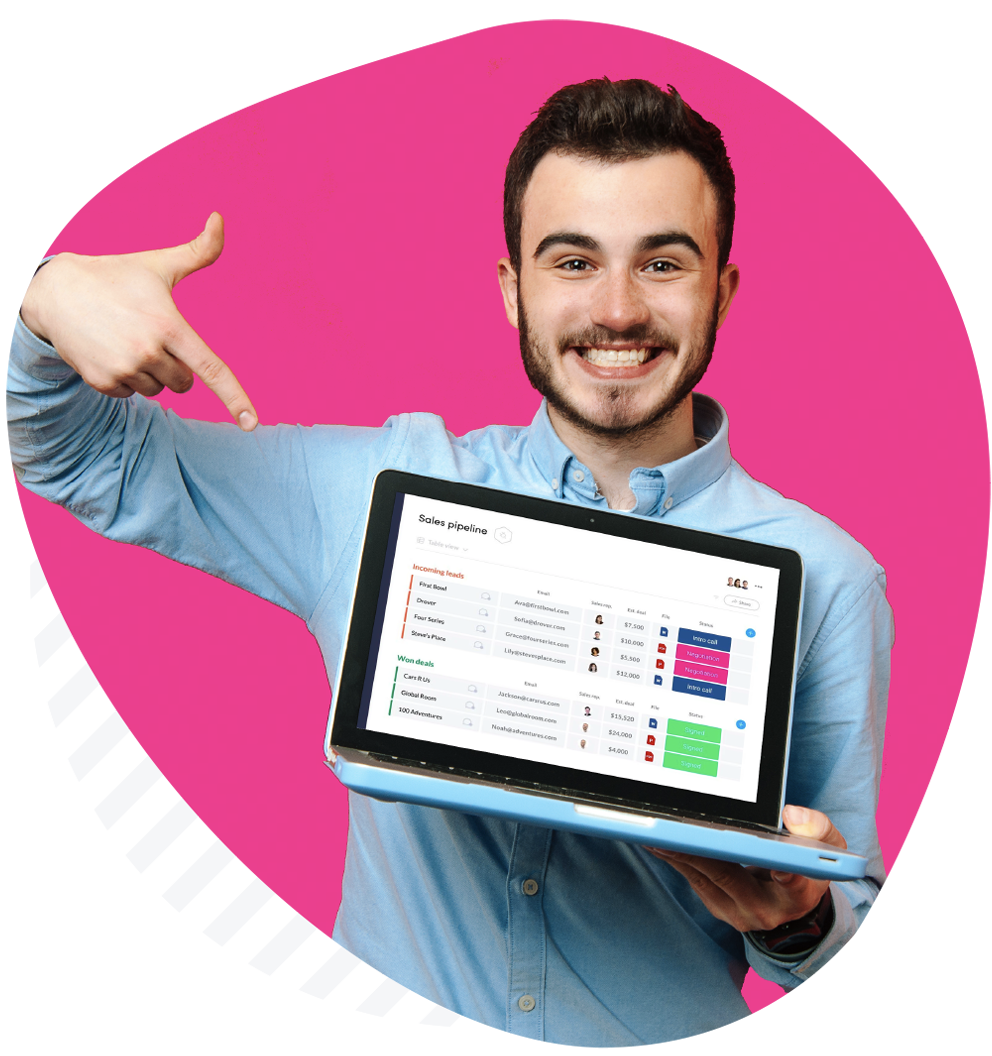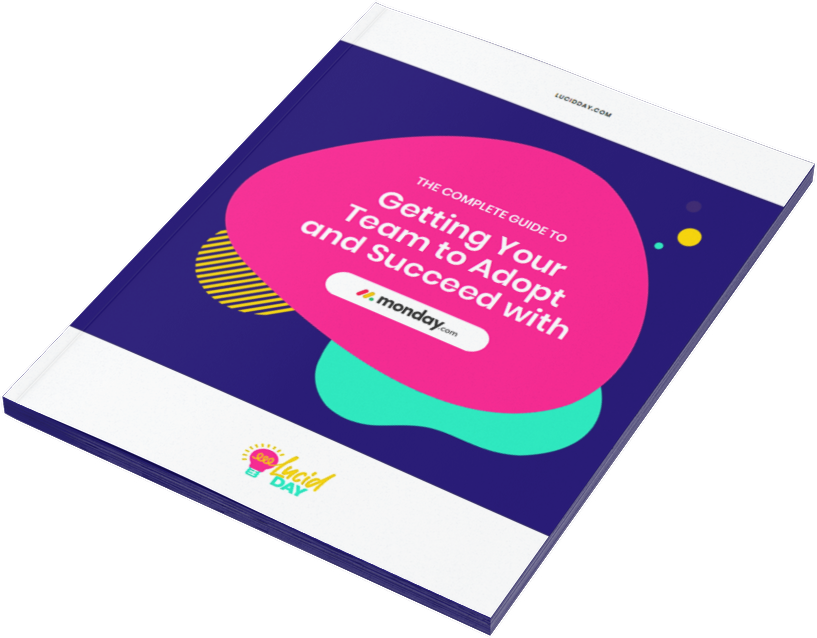 Get the most of your monday.com system with our monthly updates, tips, and tricks. What a great month…
Here are three quick tips for getting better results with your monday.com boards. While some of these might…
Sometimes you don't need all the details. Sometimes you just want to see what's going on at a glance. monday.com is great for that! When you create a view, you're able dive as deep as you want into a project's details. It's not hard! Here's an easy way to set up a view on your monday.com board that will allow you to see where your project has been, where it's at now, and how to plan ahead. 
Let's use sales leads as an example. Your sales team may need a lot of information on their leads board, but if you're trying to get an overview — you don't want to see all those details. No problem. You can create a view specifically for that.
How to create a view on monday.com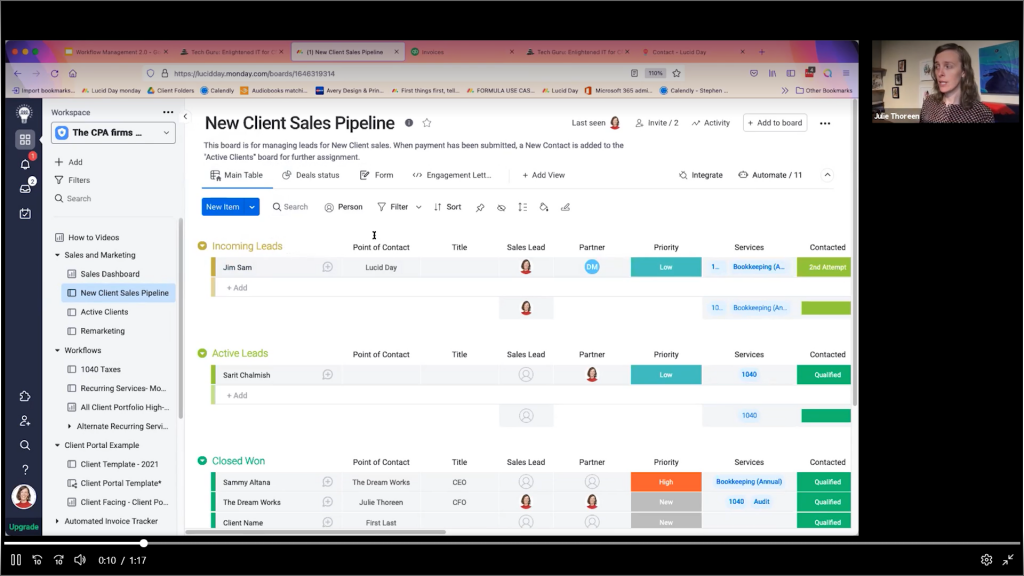 For the purposes of this demo, let's call our new view "High-Level". It's going to be a table at the top of the new client sales pipeline. To do that, we're going to have to create a view.
Click Add View from the main table menu.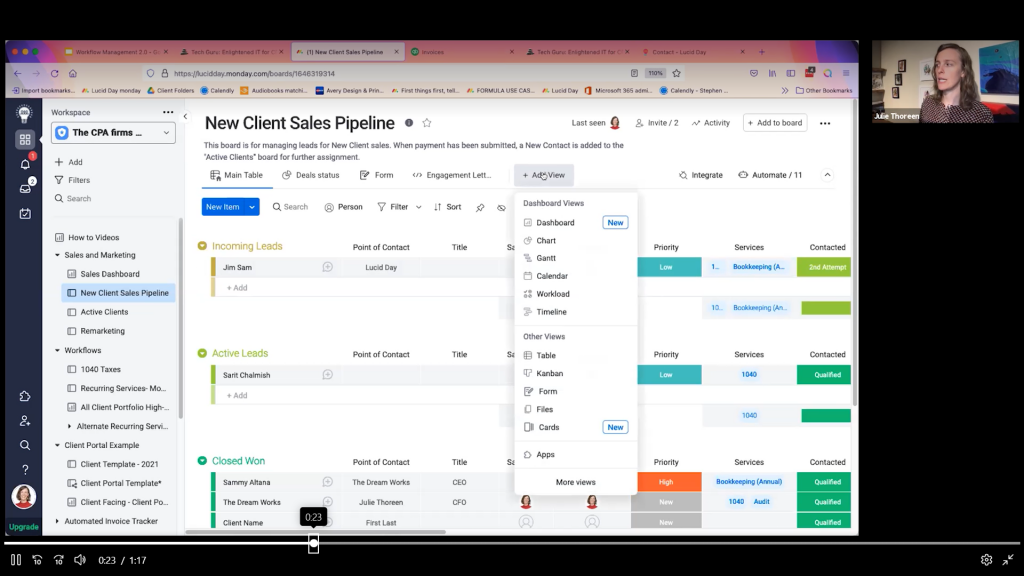 From here, you'll be given a list of options on the types of dashboard views you can utilize. About halfway down, you'll see a table in the "other views" section. Click that, it's what we're going to need.
Change the name of the table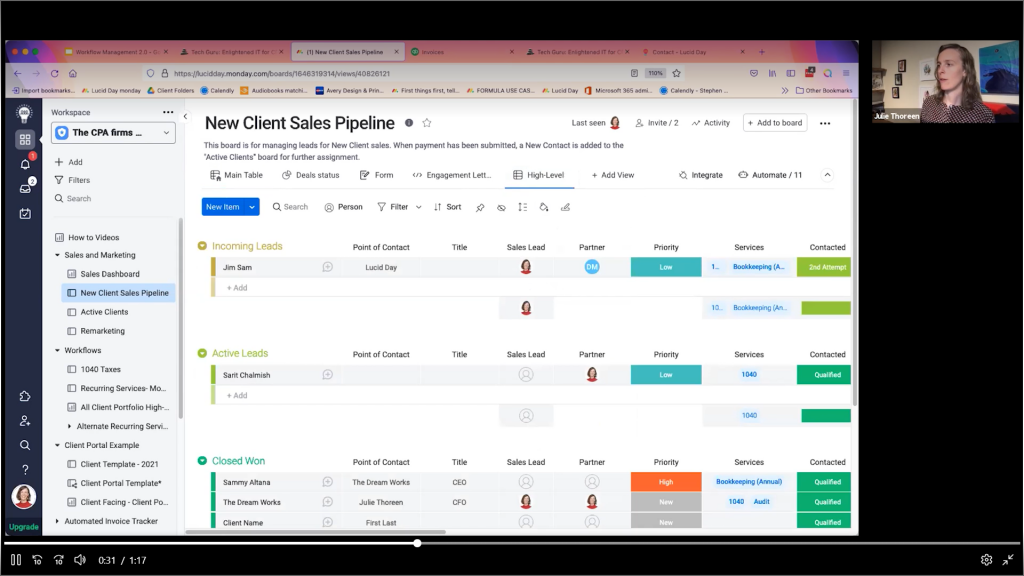 As we said, we called our table "High-Level" but feel free to pick whatever works for you. Just label it something that is easily discernable as your view. That's the beauty of monday.com, it doesn't make you use its terms, it allows you to match it to your own companies verbiage. Maybe that means you'll label them "lead pipeline" or "the big picture." Just make sure you label it something you'll remember!
Choose which columns you want to see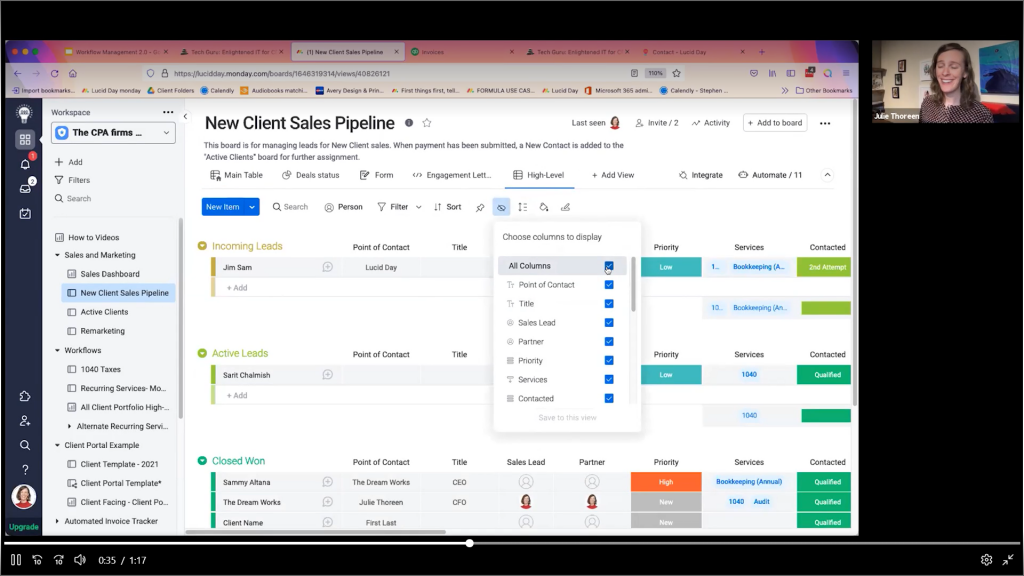 The whole point of having an overview is that you won't be bothered by extraneous data. monday.com makes it super easy to pick which columns you want to display.
Click the icon of an eye with a dash through it (see our image)
From the drop down menu, choose which columns are valuable to you (for ours, we chose  name, contacted, engagement letter, and payment)
Your board is set up to track those specific columns — and nothing else!
Additional Filters
Occasionally there could be additional items that you want to filter out. Say, you don't want to see projects after they're already closed out. To filter these options out, you'll have to create an advanced filter for your view.
Click advanced filters
Choose the column, condition, and value. You'll see a number of options from the drop down menu. For us, that means choosing group, is not, and "closed won" and "closed lost". Note that you can have multiple values for your filter. You don't need to set up multiple filters.
Click "Save to view"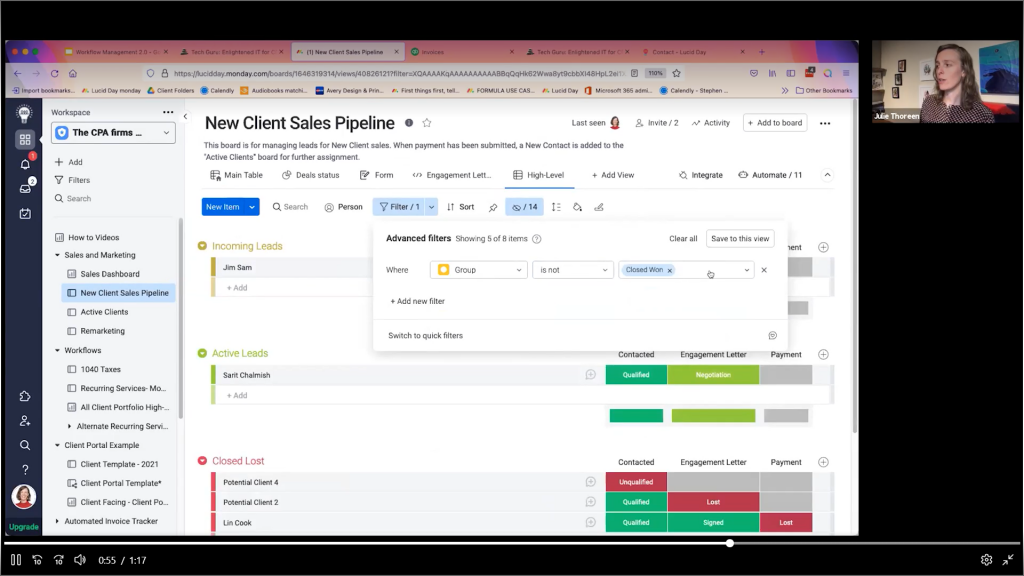 Did you know…
You can do other things than just filter out information and hide columns: 
Create rules for sorting
Create conditional coloring rules to highlight certain cells you determine
Easily filter by people
Dive deeper into views on the official monday.com views tutorial
Learn how to share a board with a client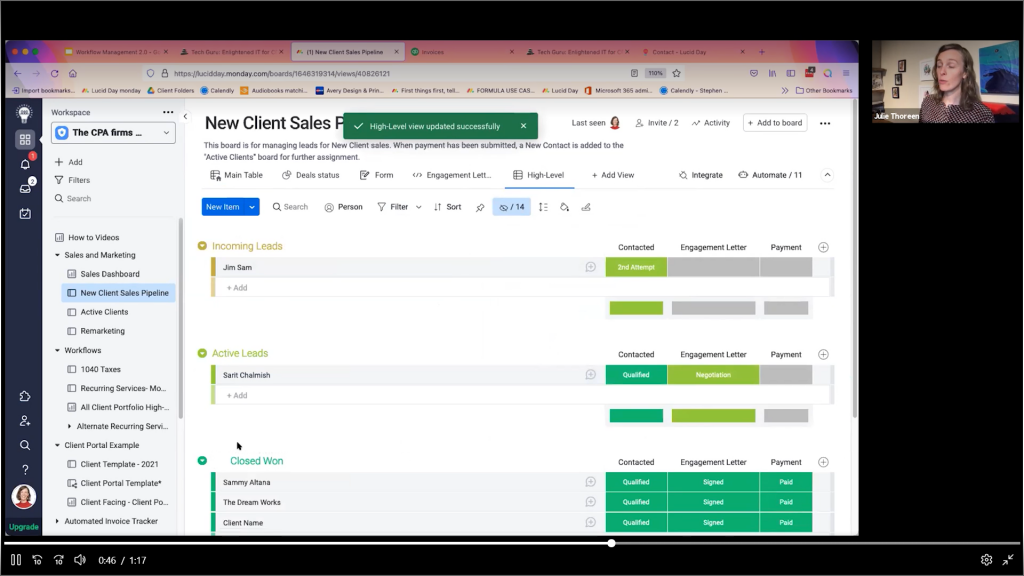 Enjoy your monday handiwork
Congrats! You now have a monday.com board that can give you an at-a-glance overview of your project! Now you'll be able to see immediately where a project is in its timeline! Experiment with what works best for your management style. The best part about monday.com is how easy it is to customize your view!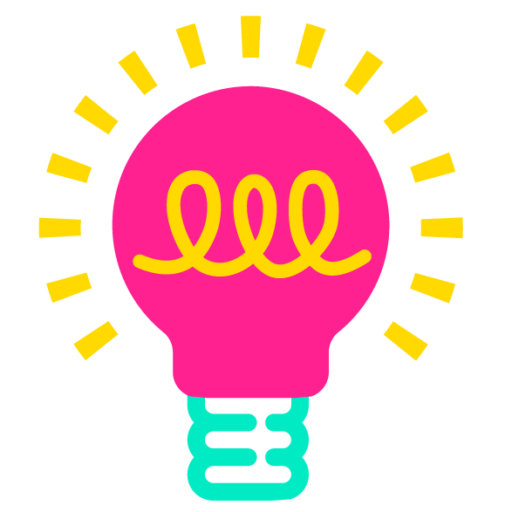 Have more monday.com questions?
We're here for you.
Lucid Day grew out of a passion for making work operations spark - for the individual, the team, and the business as a whole. We drive change in our customer's business by focusing on what will drive effective teamwork. We establish intuitive, simple, and robust workflows in monday.com within an effective structure to drive. And we believe monday.com can provide that unleashing energy.
As small and mid-sized business owners and loyalists, we've experienced first-hand the power of monday.com to revolutionize the way we do business and want other SMBs to experience it too. No matter the size of your organization or your budget, we will find a way to help you get all you can out of monday.com.