Complete Guide: How to pitch Complete Guide: How to pitch monday.com to your boss to your boss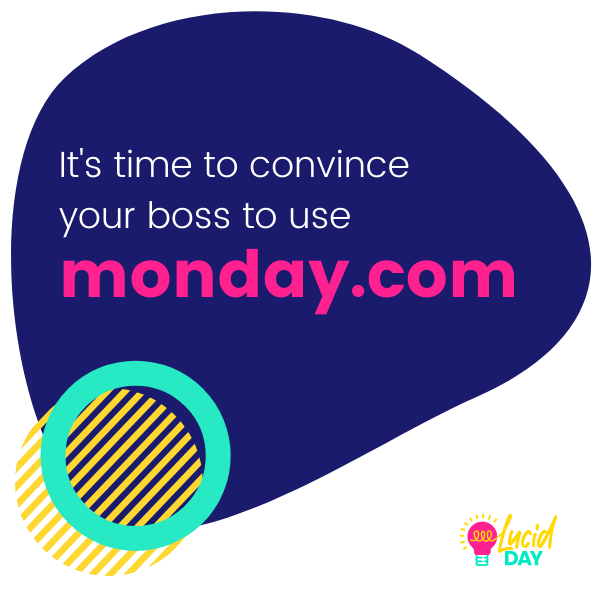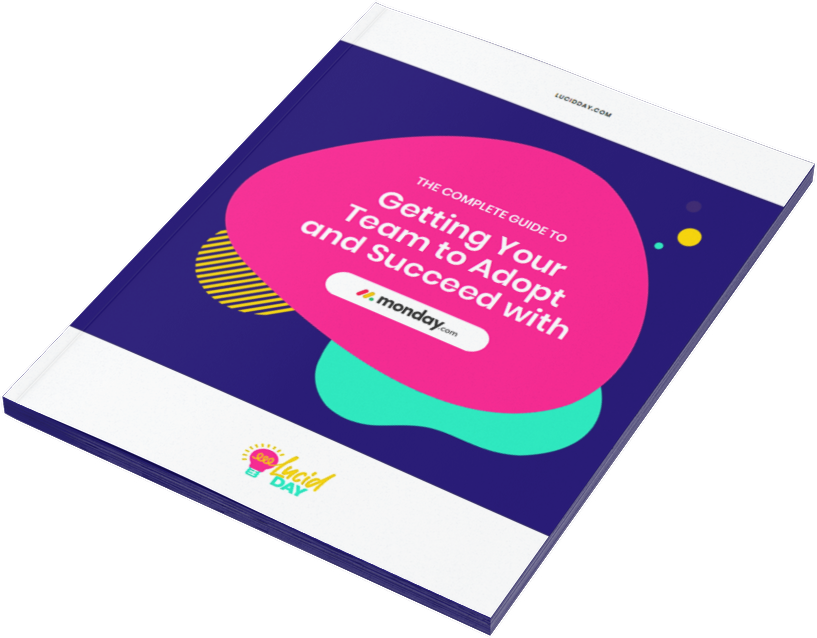 Get the most of your monday.com system with our monthly updates, tips, and tricks. What a great month…
Here are three quick tips for getting better results with your monday.com boards. While some of these might…
You're convinced….
If you're reading this, you have done your research and looked at the various project management and task management softwares, and you think monday.com might be the right one for your team.
You're likely in a position where your organization is experiencing a bunch of challenges that monday.com could solve. Things like:
Communication delays or break-downs between departments (or even within teams).
Too many meetings to communicate small bits of information.
Different teams or departments using different platforms.
Time wasted doing manual tasks that should be automated.
Lack of visibility into where projects are at and what tasks have been completed across departments.
Maybe you are already using monday.com with your team or department and you love how much easier it makes your life. You've been able to solve many of those problems using good communication, good planning and monday.com
You know how much better it would be if everyone in your company used monday.com. The challenge is to convince your boss.
This post is for you if:
Maybe you aren't sure how to bring this up to your boss or your colleagues without offending them.
Maybe you can't ever get time with your boss to bring this up because of other pressing issues.
Maybe you don't know the boss that well.
Maybe you're newer in the company.
Or, maybe you don't even know who the right person is to talk to.
Whatever it is, you need a plan of action, because organizations don't usually don't want to change.
Read on to find out:
How to overcome cost objections,
Deal with concerns about whether it will be time consuming to switch platforms,
And most of all, show the tangible value of using monday.com for your company.
Once you get your boss on board with monday.com, your whole organization will be more aligned, more efficient, and enjoy finally having everyone on the same workflows.
Step 1: Articulate the problem
You can't recommend a fix to something that people don't see as broken, so the first step is to make sure you understand what problems monday.com will solve for your team.
monday.com can do a lot of different things, but instead of generating a long list of monday.com's features or solutions, you'll want to start with the two or three biggest problems that it can solve for YOUR organization.
There are two levels of problems that your boss is probably thinking about: cost problems, and HR problems.

1. Cost problems
Your boss needs to think in terms of cost, investment, and return. They don't want to add another monthly subscription just because it looks nicer than the spreadsheets you're currently using. (monday.com boards do look nice, don't they?)

Questions you'll want to address:
Is time being wasted?
Are tasks falling through the cracks?
Are your clients frustrated about poor communication?
Do your projects tend to stall out during hand-off from one team to another?
Are you spending too much time in meetings?
These are all problems that are affecting the bottom line and causing the organization to lose money through inefficiencies or communication issues. Showing how monday.com can help solve these concerns can help show the potential return on investing in it.

2. HR problems
Work can be frustrating. On top of financial concerns, ineffective processes and inefficient workflows can be really annoying for you, your team, and your boss. Frustration and anxiety can take a toll on a team's productivity and happiness.
Questions to consider:
Are people getting frustrated when things aren't finished on time?
Do team members get anxious because they don't know if tasks were completed?
Does it annoy your boss to have to ask for project updates?
Do people hate being asked to "jump on a quick Zoom call" all the time?
It's important to remember that you need to identify the problems that monday.com can solve that will resonate the most with the person(s) you are talking to.
Step 2: Present a Solution
Your boss doesn't need more people pointing out problems for her to fix. What she wants is people who take initiative and present solutions.
This is the time to show your boss the actual platform, so you'll want to make sure that you're at least a little familiar with how monday.com works. That way, you'll be able to answer any simple questions that might come up while you're showing her the solution. You don't have to be an expert (no one expects that), but the more confidently you can speak on why this might be a solution – the better!
Solutions work best when they're specific to the problem. In your case, that might mean showing screenshots or a demo. Here's the thing: don't just show them any video. Because monday.com is so flexible and can be used in so many different ways, it's best to show how another company like yours is using monday.com to help their business.
For inspiration, check out our case studies.
monday.com also has the following use-case examples you can pull from.
Need more examples? There's almost a limitless number of examples on monday.com's success story page. Check them out!
The closer the example matches how you would use monday.com, the easier it will be for your boss or team to visualize success and understand the value that it could bring. Plus, it's going to show your boss that you really understand the underlying issues that could be changed with monday.com. That's going to make YOU look like part of the solution too. That's what we in the monday.com biz call a "win-win".
Can't find an example that shows how an organization like yours can use monday.com.com? Schedule a free consultation!
If you're an accounting firm, you can use the Lucid Day Accounting Firm Template. We specifically created it to help teams exactly like yours be able to hit the ground running with their monday.com trial.
​​Here are three steps to getting the CPA Workspace Template
Sign up for your free trial of monday.com
Install the Accounting Firm Workflows app in your monday.com account.
Once installed, add a "New Board from Template" and search for "Accounting Firm Workflows".
Need help setting up the template?
Schedule a free consultation with a Lucid Day support specialist to help you set up and start using your CPA Workspace Template.
Step 3: Overcome Objections
Any time there is change there is going to be a little pushback. That's natural, and it's a good thing! You want to be able to overcome any of those objections to show that you've thought long and hard about the challenges you'll face. Once you've answered these questions, the rest of the pitch is going to be a walk in the park.
In our experience, there are three main objections that will likely need to be addressed. We'll give you the short version of each of those here, and then a little bit more info as to what we mean in a follow-up roleplay.
No one expects you to have ALL the answers, but showing that you care about them means that you're invested. Spoiler alert: your boss loves to see this kind of initiative.
Objections and solutions
Monthly subscription cost

Eliminate other subscriptions: switching to monday.com as an organization allows you to cut out other subscriptions and streamline all your workflows in one place.
Gain much more in efficiency: there's a high cost to inefficient workflows and project management. monday.com helps make sure tasks don't get dropped, deadlines don't get missed, and helps your team avoid time-wasters.

Implementation and setup

DIY or hire Lucid Day to help you do it right/fast: you can use our monday.com training articles to set up monday.com efficiently yourself — or save time and hire us to create a customized setup that takes full advantage of everything monday.com has to offer.
Fully customizable to fit your specific needs: your organization doesn't need to figure out how to fit its work into someone else's software. With monday.com, you can build out workflows and systems that match perfectly to the way your business works.

Team Buy-in/Adoption

Training your team how to use it. We've found that adoption starts with open communication and education. If you're worried about integration, we offer two 1-hour team training sessions as part of our Premium package. Get started!
Identifying a monday.com champion (maybe yourself). Identifying someone on your team to be your go-to "monday.com person" is a huge part of having a successful transition. Ideally, it will be you!

Championing monday.com and efficiency for your organization is a great way to show your ambition and initiative and impress your boss by how much responsibility you want to shoulder. How can you be a champion? What do you say? Here are some scripts we've come up with to help you look like a rockstar when suggesting monday.com to your boss.
Scripts You Can Use
If you're more comfortable, write out how you would handle each of the objections you anticipate. Here are some scripts to get you started.
We can't afford the monthly subscription cost!
Response: It's totally understandable to have some sticker shock, but I think we could actually save money in the long run. We'll be able to eliminate redundant subscriptions for project management software and CRS tracking. This will also free up time for us to do other projects, keeping us efficient, on time, and ultimately: on budget.
We can't spare the time for implementation and setup!
Response: That's totally understandable and there will definitely be a learning curve! That said, we've got some great options to make sure that we can jump into monday.com with minimal difficulty. monday.com is fully customizable, so it'll actually be easier to fit to our specific needs than trying to just shoehorn what we need into our existing software. Also, if we aren't totally confident in DIYing our own boards, there are some great options. Check out this template from Lucid Day – they can help us implement monday quickly and efficiently.
No one is going to want to learn ANOTHER software?
Response: I believe in this system so much that I would absolutely LOVE to spearhead our buy-in and adoption process. The great part about monday.com is that we can take our team's concerns and needs into account from the very beginning. In fact, that's a big part of how we create our boards in the first place. With just a little bit of dialogue at the beginning, I'm confident that our team will not only adopt this system but prefer it over what we currently use.
Sell monday.com to your boss TOOLKIT!
To make this process easier for you (and to make you look good in the process) we are working on a complete toolkit to help you present monday.com to your boss. Once you've gone through each piece of this tool kit, you should absolutely be able to make a pitch that will win over even the staunchest resistor to change. We designed these pieces to systematically prove that monday.com is more than just an affordable project management solution: it's really the only project management solution.
Be the first to know when this toolkit is ready. Sign up for our email list to be first in line.
You Got This!
A little nervous? That's natural! Change can be hard, but it's necessary, and the upside? Well, that's the best part. You'll look smarter, have more control over your team, and most importantly: you'll help your coworkers.
By taking control of the big picture, you allow your team to focus on what they do best – and not worry about the rest. They're going to love that. Sure, people talk about synergy a lot, but this is a real, tangible way to free up time while making sure your team gets meaningful work done.
Gain control over your own destiny, create faster processes with clearer communication that will absolutely transform your workplace into a place where you actually look forward to coming to work every morning. All that, PLUS you'll look like the genius who finally turned this company's culture around. Can you say "raise incoming?"
Need more help? Download this free ebook now:
---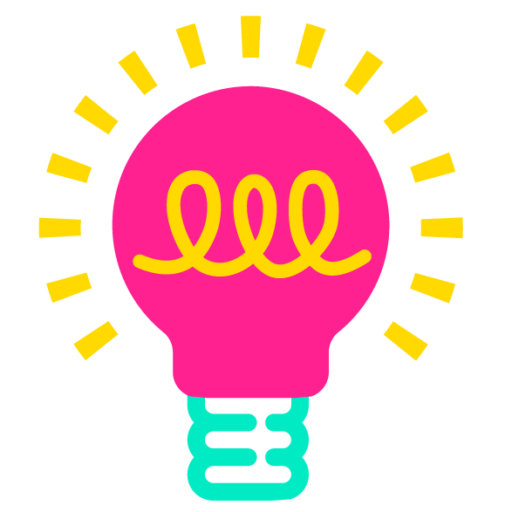 Have more monday.com questions?
We're here for you.
Lucid Day grew out of a passion for making work operations spark - for the individual, the team, and the business as a whole. We drive change in our customer's business by focusing on what will drive effective teamwork. We establish intuitive, simple, and robust workflows in monday.com within an effective structure to drive. And we believe monday.com can provide that unleashing energy.
As small and mid-sized business owners and loyalists, we've experienced first-hand the power of monday.com to revolutionize the way we do business and want other SMBs to experience it too. No matter the size of your organization or your budget, we will find a way to help you get all you can out of monday.com.