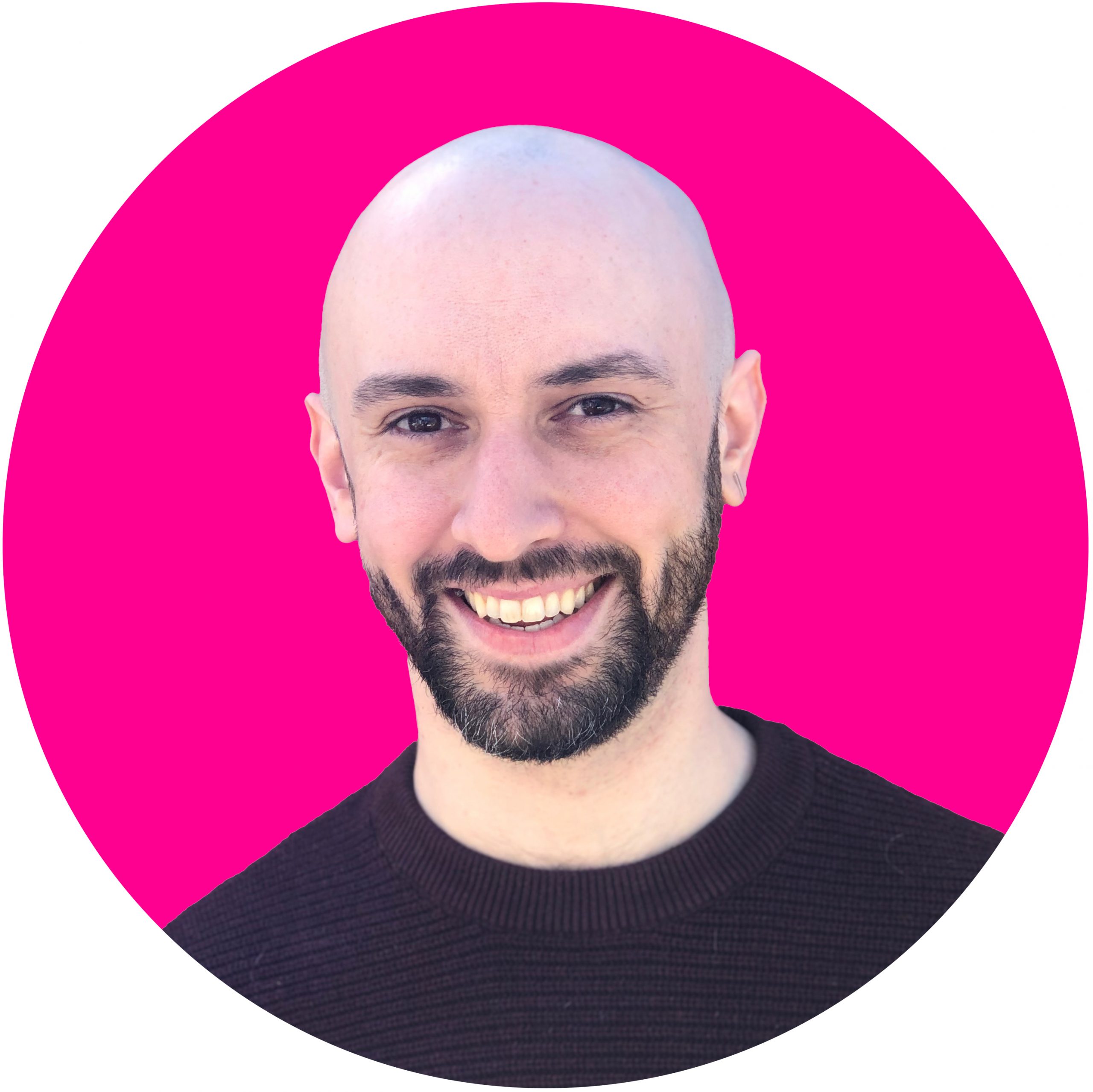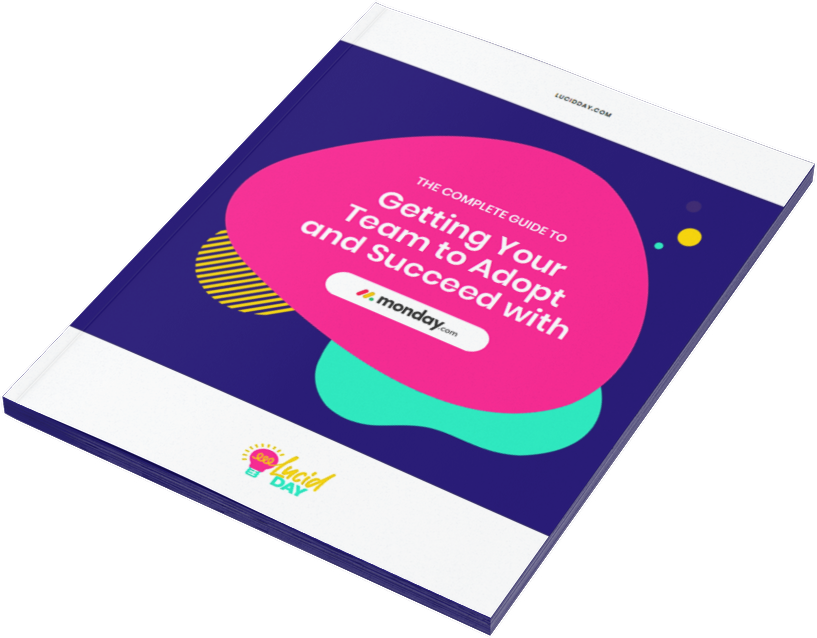 Get the most of your monday.com system with our monthly updates, tips, and tricks. What a great month…
Here are three quick tips for getting better results with your monday.com boards. While some of these might…
Being able to customize status defaults is a big step in making monday.com fit your organization's needs. The status column is one of the most used features on monday.com. It's a great way to check at a glance if a task is next in line, being worked on, or needs review. While it's already set up with certain status defaults so that you can start as soon as you use monday.com for the first time, here's how to customize your status defaults to match your organizational terminology and needs.
Why would I want to customize my status defaults on monday.com?

You might want to customize your status defaults on monday.com if there are certain statuses that you use often, you have a specific color scheme, or you just want to save time for future boards. Remember, monday.com is highly visual. It works best when you put the time in to make it your own. Here's the step-by-step process of how to customize your status defaults so that you can have the exact board that your organization needs.
Click on your monday.com profile picture, then select admin
On the bottom left side of your monday.com board, there should be a picture of your face (or whatever icon you used to represent yourself). Click it. From there, you'll be given a list of different settings you can go to. You'll need the admin section — click on that and it'll take you to the admin page.
Go to the customization tab, then choose boards from the top options
From there, you'll need to find the customization tab on the left-hand side. It's the second one, just under "General". You should see four options now at the top; Branding, Features, Boards, and User Profile. For the purposes of this exercise, we're going to want Boards.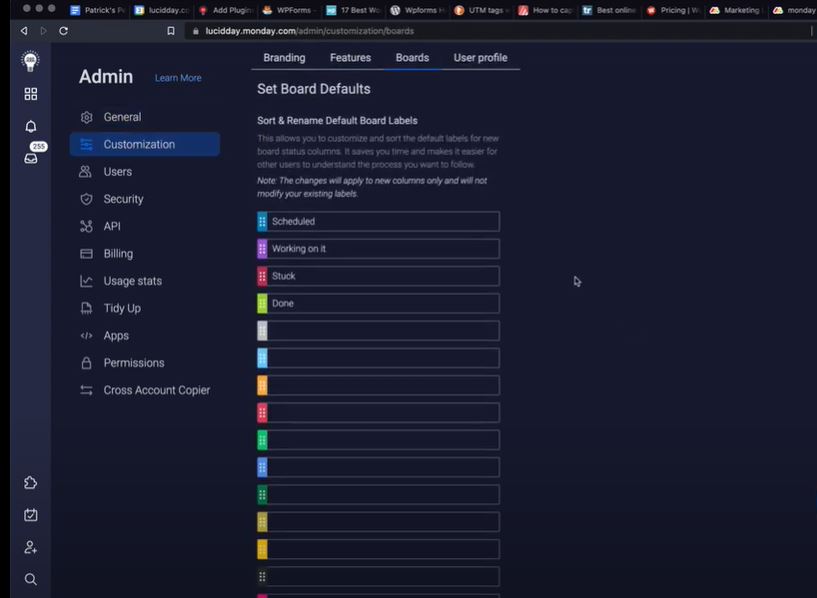 You're ready to customize status defaults. Change colors, labels — even the order of your monday.com statuses
Now you can edit your status defaults with its simple click and drag functionality. There are a ton of options for you to play around with here, but we'll give you the highlights.
You can rename statuses to terminology that matches your organization (don't want to use the term stuck? Here's your chance to try something new)
You can change the colors utilized and the order they show up for each status. This is especially great for folks who need to see where the status of a project is at with just a quick glance — or for people who always color-coded their folders in school the same way. Hey, we're not here to judge! We did it too! Red is math, right?
Change the order of how statuses show up in the drop down menu. If there are certain statuses that come up more than others, it's easy to move them around and figure out what works best
Advanced tips:
If you are building a lot of boards and need to make many identical status columns, you can temporarily change your account's status default to expedite your build process. Just make sure to change it back to your team's prefered default afterwards!
It's faster to delete statuses then to create them, so your default status could serve as a catchall for the most common statuses used at your company, and then be customized by deleting unneeded statuses upon creation.
Remember, nothing here is static. That's the best part about monday.com. Play around with these options and see what works best for you and your organization. Once you have that locked in, you'll be able to fully understand why folks seem to love monday.com so much.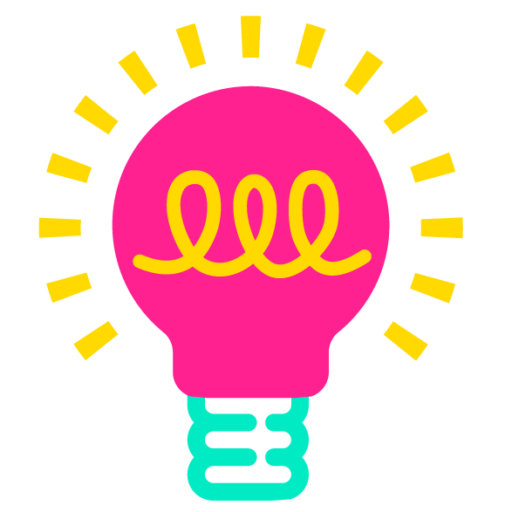 Have more monday.com questions?
We're here for you.
Lucid Day grew out of a passion for making work operations spark - for the individual, the team, and the business as a whole. We drive change in our customer's business by focusing on what will drive effective teamwork. We establish intuitive, simple, and robust workflows in monday.com within an effective structure to drive. And we believe monday.com can provide that unleashing energy.
As small and mid-sized business owners and loyalists, we've experienced first-hand the power of monday.com to revolutionize the way we do business and want other SMBs to experience it too. No matter the size of your organization or your budget, we will find a way to help you get all you can out of monday.com.